Brody Jenner's Net Worth Goes Beyond His Association With the Kardashian Family
The often forgotten member of the Kardashian-Jenner family, Brody Jenner is financially sound with his multiple streams of income through TV and modeling.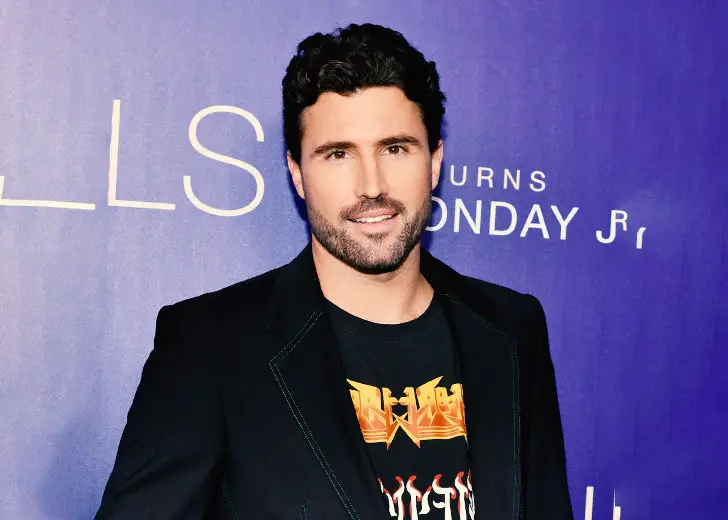 The Kardashian-Jenner clan is an expansive one, and each member of the family seems to have their own right to fame.
Despite not being linked to the Kardashian family as often, Brody Jenner has made a name for himself in the entertainment industry over the years. So far, he has amassed a  net worth of $10 million on his own. 
Born Into Fame And Fortune
Jenner was born into a family of substantial wealth and fame. He is the son of the retired Olympian Caitlyn Jenner (then Bruce) and Linda Thompson.
His parents separated when he and his brother were infants. Caitlyn eventually married Kris Kardashian, the ex-wife of the late lawyer Rob Kardashian. 

Brody Jenner with brother and mother. (Source: Brandon Jenner's Instagram)
Jenner is a step-brother to Kourtney, Kim, and Khloé Kardashian, and a half-brother to Kendall and Kylie Jenner.
He Began Making His Way With Reality-TV
To add to the wealth he was born into by default, Jenner initiated his stride into the show business at 22. He first starred in the reality series The Princes of Malibu.
The show documented his life for six episodes and was all about him and his brother being pampered and treated like princes by their mother at their stepfather David Foster's mansion. 

Brody Jenner. (Source: Brody Jenner's Instagram)
He later returned to TV in 2013 in Keeping Up With The Kardashians season 8. After The Princes of Malibu was canceled, Jenner was romantically involved with Lauren Conrad, a prominent American reality star who found fame in The Hills. 
Because of their relationship, Jenner was a constant feature on The Hills and quickly became a fan favorite. He was soon starring alongside other big names in the reality TV game like Whitney Port and Heidi Montag.
Using his newfound platform, Jenner tried his hand at executive producing with Bromance, a show about a group of male contestants competing to be a part of his close-knitted group.
This initiative was met with praise and won him 2008, 2009, and 2010 nominations for the Teen Choice Award for the Choice TV: Male Reality/Vanity Star. 
 A Lucrative Side Hustle In Modeling
By working with brands like Guess, Agent Provocateur, and Cosmogirl, Jenner has been able to carve quite a few extra streams of income. 
Capitalizing on this, he made a return on TV once again in 2015 with the show Sex with Brody. This was a four-episode limited series with Jenner and Dr. Mike Dow, a relationship therapist, with whom he answered questions pertaining to love life.
Third Income Stream As An Influencer
The year 2019 saw him take up reality TV again with The Hills: New Beginnings with his wife, Kaitlynn Carter. Soon after, he started gathering an enormous amount of followers on his Instagram.
This sudden flux of people, precisely 3.2 million followers, have made him an Instagram Influencer.
Jenner often shares about his friends and family and the many travels he takes with them. He is also involved in music and has a band named Chemical Safari. 
On his own, Jenner seems to enjoy a financially content life away from Kardashian-Jenner's usual fountain of familial wealth.