Adren Cho Reportedly Declined 'Teen Wolf' Revival Film Offer over 50 Percent Salary Gap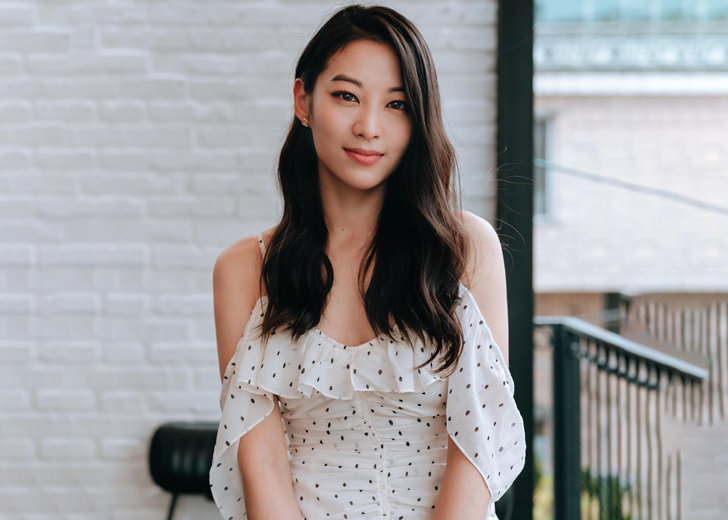 During the recent ViacomCBS Investors Event, Paramount+ chief content officer of unscripted entertainment and adult animation Chris McCarthy announced that the streaming platform was working on a sequel to the 2011 MTV hit Teen Wolf.
McCarthy also went on to reveal the eleven recurring cast members for the new feature-length sequel. However, there were a few names that were absent, most noticeably — Adren Cho. 
Fans of the original supernatural teen drama would recall that Cho was the only woman of color among the four female series regular cast members who played the group of teen friends at the center of the show. 
As per a report from Deadline, besides Cho, series regulars Dylan O'Brien and Tyler Hoechlin would also be absent from the Teen Wolf sequel. 
While the outlet suggested that Cho and O'Brien would almost definitely not be in the film, Hoechlin's status was still uncertain. 
Talks of Hoechlin not joining the production had been floating around the scene, but the outlet had gotten word that he might still be there. 
Cho's absence has been more of a concern amongst fans though because her not joining the show might have to do something with the ever-present discrimination in the industry. 
Adren Cho Was Offered Half the Salary 
A source close to the outlet had come out claiming that Cho was offered half the salary that the other female regulars were offered. 
The pay gap was reportedly the reason that Cho decided to not be a part of the Teen Wolf revival. 
The reporting also suggested that this pay gap situation was not something that just came up during the movie.
In fact, she was possibly written out of the show's sixth season that premiered in November 2016 because she was being subjected to pay gap discrimination on a per-episode basis. 
Cho was introduced in the show's third season, in which she became a regular. She also had a respectable amount of screentime in the show's next two seasons.
Fans React to 'Teen Wolf'
When the announcement went public, fans began voicing their opinions on the micro-blogging platform that is Twitter. 
One fan of the show commented that they were happy that Cho wasn't going to be in the upcoming movie because they did not like her character to begin with.
However, they still noted that letting her go on the grounds of a pay gap was "criminal."
Another fan speculated that the reason that a few of the cast members refused to get on board with the upcoming movie was that they were revolting against the discrimination that Cho was being subjected to. 
She was in almost as many episodes (44) as Ryan (46), Crystal (49), and Sprayberry (49). More than several others. — Tracy Erickson (@fantasymiscell1) February 16, 2022
I'm happy she isn't coming back cause didn't like her character but offering her half the salary is criminal — HMFC12345 (@user74256588) February 15, 2022
Now that her former costars know this injustice, they're all refusing to participate until she gets a proper offer, right? — William F Tulloch 🏳️‍🌈 (@CPTDoomDC) February 15, 2022
Just a speculation but maybe this is ONE OF the reasons Dylan is still not confirmed for the show, he even liked the tweet lol — Jinyoungie, you're the best part🧡 (@ahgaxer) February 16, 2022
we have no choice but to stan, especially considering how dirty they treated her for season 6 — Thibaut Nicodème (@TalysAlankil) February 15, 2022
Confirmed Cast Members for the 'Teen Wolf' movie
As for the finalized cast members, here is the list that was announced:
Tyler Posey as Scott McCall
Holland Roden as Lydia Martin
Shelley Hennig as Malia Tate
Crystal Reed as Allison Argent
Orny Adams as Coach Bobby Finstock
Linden Ashby as Sheriff Noah Stilinski
JR Bourne as Chris Argent
Seth Gilliam as Dr. Alan Deaton
Colton Haynes as Jackson Whittemore
Ryan Kelley as Deputy Jordan Parrish
Melissa Ponzio as Melissa McCall
Dylan Sprayberry as Liam Dunbar