Who Is Tyler Posey's Girlfriend Phem? Everything We Know So Far
They have been in a relationship for at least a year now.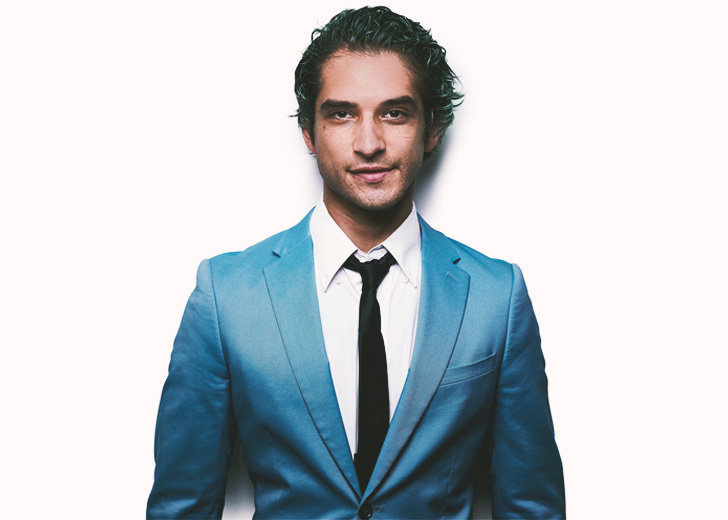 Since Tyler Posey became a heartthrob of millions of fans worldwide, thanks to his most recognized role as Scott McCall on Teen Wolf, netizens have been curious about his love life with questions like — Who is Tyler Posey dating?
The Santa Monica native has been dating Phem, at least since mid-2020. The pair made their relationship Instagram official on Valentine's Day through a now-deleted post.
"Valentine's massive oyster," Posey had captioned the post to which Phem responded with, "I Luv u."
Posey's Girlfriend Helped Him Discover His Orientation 
Posey came out as fluid through OnlyFans in October 2020. "I was just being honest about it, because no one's ever asked me before," he opened up about his coming out during an appearance on the Just for Variety podcast in March 2021. 
Months later, the Teen Wolf actor elaborated on the topic in an interview with NME magazine and mentioned how his girlfriend helped him discover his orientation. 
At first, he shared he had dated many people in his life. Then the talented actor stated he was in the best relationship he had ever been in with a woman. Posey also disclosed that his girlfriend Phem was the one who helped him realize he fitted under the queer umbrella and that he was fluid. 
In the same sit-down, the 30-year-old recalled the moments he was accused of gay-baiting, pretending to be gay for financial gain. He shared he was scrutinized and condemned, with some haters even asking him to kill himself. 
Things went over the top when one particular troll claimed they killed his mother. Posey remarked he was shocked when he read such comments, even though he knew it was just a despicable provocation. 
Then, he mentioned he had been working on his mental health and wasn't affected by hate comments. "I can somewhat laugh at that kind of thing," he added. 
Following this, he acknowledged not all people would have the same mental capacity to deal with such hatred. He cited it as the reason he had been upfront about cyberbullying and raising his voice against it. 
About Tyler Posey's Girlfriend, Phem
Phem, who refuses to identify or label her queerness, is a Californian indie artist able to blend genres like hip-hop, pop, rap, and jazz in her numbers.  
She rose to fame with her debut EP, Can't Kill Me, in February 2018, and cemented her popularity with another extended play titled VACUMHEAD in 2019. 2020 saw her garnering a massive fanbase with her first single, 'Self Control.'
Within a brief span of her career, Phem has already collaborated with musical artists such as Machine Gun Kelly, Iann Dior, G-Eazy, Lil Xan, and Lil Tracy. 
In early 2021, the singer duetted with her boyfriend in his song, 'Shut Up,' featuring Travis Barker. 
Before her, Posey dated his Truth or Dare co-star Sophia Ali for two years, from 2017 to 2019. His dating history includes Hollywood stars such as Seana Gorlick and Bella Thorne.
His first public relationship was with Hannah Montana star Miley Cyrus. They first met on the set of a medical drama titled Doc.