Looks Like Dylan O'Brien Finally Has a New Girlfriend
Dylan O'Brien is dating someone mysterious!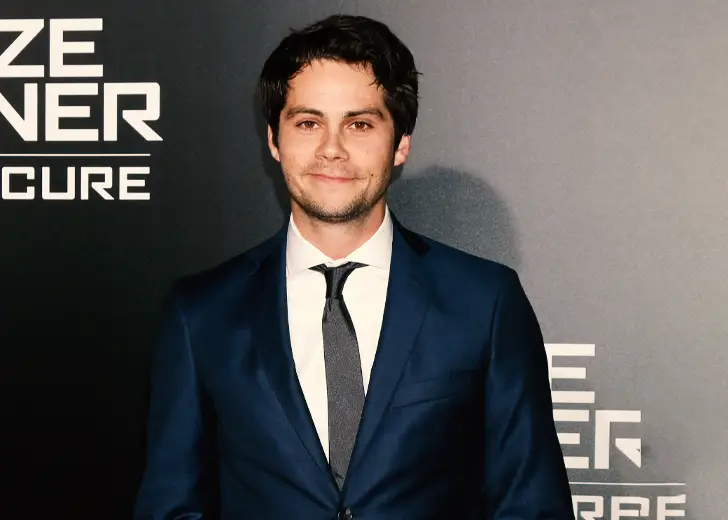 It hasn't been that long since Dylan O'Brien first appeared on our screens. The first movie he ever did was High Road back in 2011. That same year, he was cast in Teen Wolf. And a couple of years later, he appeared on The Maze Runner franchise.
These two projects made him a superstar and created a huge fanbase around him — particularly the Teen Wolf fanbase, who is crazy about him.
His fans are always dying to know who he is dating. But he's never been one to discuss his relationships publicly. However, it seems his latest romantic interest maintains a very low profile compared to all the women he's been linked to so far.
Dating Away From the Public Eye
O'Brien's latest dating exploit is so low-key that it wasn't any major outlet who found out about it first. It was actually a Deux Moi follower who first reported that he was going out with someone.
Deux Moi, a famous gossip blog, has been a hit-or-miss when it comes to these things — they were the first to report Kanye West and Irina Shayk's fling, and they did the same with Brad Pitt's alleged romance with Lykke Li.
But the speculation about O'Brien's alleged relationship had a little more than just words behind it. It was in June 2021 that Deux Moi first talked about it.
At the time, a Deux Moi follower spotted him grabbing breakfast with a girl at Encino. The follower, however, did not know if the female companion was just a friend or a girlfriend.
But a month later, another submission came through on Deux Moi's stories, and this time, a picture was attached to it.
In it, O'Brien was seen with his arms around a lady wearing a purple hoodie. The submission was made by someone who lived down the street from his mystery lady.
The person also went on to reveal that she was a normal girl and not an actress. Furthermore, the mystery woman was said to be "super sweet," and the source claimed that she and O'Brien had been dating for a while.
After a while, the first anonymous follower confirmed O'Brien's mystery woman as the girl who was with him at Encino back in June.
And thus, it is sort of confirmed that the Teen Wolf actor has a girlfriend. Still, no further details about the girl are out yet.
Quiet Dating Life
The Maze Runner actor has always had a quiet dating life. He hasn't dated many people, and even when he does, the relationships don't make the news.
He dated two women before this mystery woman entered his life. The first was Britt Robertson. O'Brien and Robertson met each other while filming The First Time back in 2012.
In the movie, they portrayed high-school students who fell in love with one another. And that on-screen chemistry apparently transferred to real life as they started dating soon after.
They lasted for six years before splitting in 2018. That same year, the actor was seen hanging out with Chloë Grace Moretz. In August 2018, they were spotted on a few dates together.
However, the relationship was just a fling. Their romance disappeared into thin air after an uneventful night out together. Since then, his personal life has remained a secret for the better part of three years.
O'Brien is with someone lowkey now, or at least what the internet suggests. And we can't wait to find out if the relationship is true and if the actor will ever make it public.