Supermodel Irina Shayk Rumored to Be Dating Recently Divorced Kanye West
Rumor mills about Irina Shayk's romantic life have started churning, but is there any truth to it?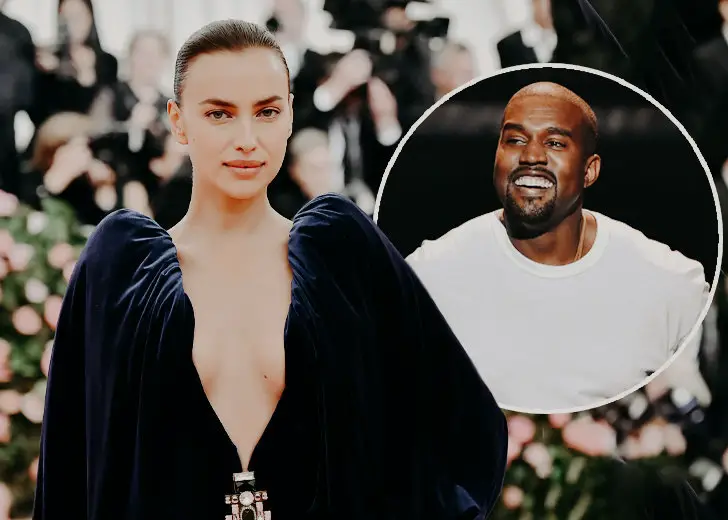 Irina Shayk, supermodel and single mom, has been single for a while. There are some rumors circulating that claim she is dating Kanye West, who also became single very recently after his wife Kim Kardashian filed for divorce.
Is Irina Shayk Dating Kanye West?
The said rumor about Shayk and West supposedly going out together comes from DeuxMoi, a popular and mostly-reliable Instagram celebrity gossip page. The page dropped this bombshell of a submission in their typical fashion — through 24-hour stories.
On May 24, 2021, one of their stories showcased a screenshot of a text they received from an anonymous tipper. The text read, "Kanye West is now secretly dating Irina Shayk aka Bradley Cooper's baby mama."
The page added a disclaimer about the supposed rumor right below the text, saying that they were not sure whether "dating" was the right way to describe this link after looking into it. But they did say that there might be an interest of some kind between Shayk and West.

DeuxMoi's screengrab about Irina Shayk And Kanye West Dating Rumor (Source: Instagram/deuxmoi)
It would be wrong to run with this rumor right away since there has been nothing to substantiate it from either side. And more so because Shayk was recently spotted out with Vito Schnabel, someone she's rumored to be dating as well.
Another user confirmed the news a few hours later through a submission, alleging that West and Shayk are definitely dating. 

DeuxMoi's Instagram story about Kanye West and Irina Shayk. (Source: Instagram/deuxmoi)
Irina Shayk's Connection to Kanye West
Although this is the first time Shayk has been romantically liked to West, the duo has collaborated in the past. Her connection with the rapper, who had been married to Kardashian since 2014, goes as far back as 2010.
In 2010, she featured in West's 'Power' music video, something which contributed to her prominence at the time.
The duo was also seen together at the 2012 Paris Fashion Week, and more recently, she was spotted wearing a piece of clothing designed by West.
In April 2021, Shayk was seen with her daughter Lea De Seine on the streets of New York City donning a tribute t-shirt honoring DMX. The tee contained a portrait of DMX, who passed away on April 9, 2021, and was designed by West's Yeezy in collaboration with Balenciaga to help raise $1 million for his family.
Shayk's Relationship History
Shayk's first high-profile relationship was with soccer legend Cristiano Ronaldo. They started dating in 2009 and their relationship was extensively covered during their time together.
However, the couple parted ways in 2015. Ronaldo announced their breakup in January 2015, putting to an end the speculations at the time about their private life.
Shortly after her split with Ronaldo, Bradley Cooper came into her life. They made their relationship known to everyone in May 2015 after some public outings the month prior.
In November 2016, the now-ex-couple announced they were expecting their first child together and sparked engagement rumors a month later. Their daughter Lea was born on March 21, 2017.
But things started going south by May 2019. And a month later, they broke up after more than four years of togetherness. However, despite their breakup, they are still co-parenting their daughter.
Kanye West and Irina Shayk Seem To Have Celebrated His 44th Birthday With a French Vacation
Kanye West and Irina Shayk were recently spotted together on vacation in Provence, France on June 8, which happened to be the rapper's 44th birthday. 
According to reports by the Daily Mail, West and Shayk strolled through vineyards together as the rapper sported a rare grin. The duo hasn't confirmed or denied the denied the rumors as of the date of this writing.