Britt Robertson's Dating History after Split with Boyfriend Dylan O'Brien
A look into actress Britt Robertson's relationship history.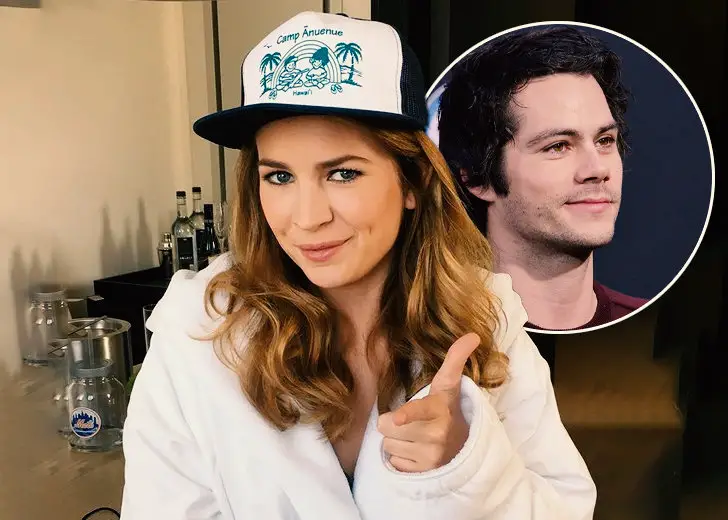 Britt Robertson is an American actress known for her roles in movies such as The First Time, Tomorrowland, The Space Between Us, and A Dog's Purpose.   
Robertson was born on April 18, 1990, in Charlotte, North Carolina. However, the 31-year-old actress grew up in Greenville, South Carolina. At the age of 14, Robertson moved to Los Angeles in search of a career in acting. 
Apart from her acting career, she is equally known for her love life and relationships. She has dated Teen Wolf star Dylan O'Brien, actor Graham Rogers and her I Still Believe co-star KJ Apa.
Britt Robertson and Dylan O'Brien's Relationship 
Robertson and O'Brien met for the first time in 2012 on the set of The First Time. Even though it wasn't love at first sight, they fell for each other slowly.
During one incident involving the ex-couple, they had to shoot a kissing scene. During her 2012 interview with Hollywire, Robertson revealed she did not "feel good about this," and the scene was reshot the next day.
According to Robertson, they got the scene right "eventually" and then "we got really good at kissing." Can we just kiss all the time please," joked Robertson during the interview. It is believed that it was from this point they started dating each other.
However, in 2018, it was reported that Robertson and the Maze Runner actor had called time on their relationship after being together for almost six years. 
Robertson and Graham Rogers
Roberton then started dating actor Graham Rogers, a claim supported by their Instagram posts where the two were frequently seen together. The two were also spotted spending holidays in the Philippines at the time.
The Quantico actor and Robertson were later seen together at Twin Rocks, Oregon spending time on a beach.  
At the time, Robertson's former boyfriend O'Brien was spotted hanging out with famous actress Chloe Grace Moretz on numerous occasions.
Rumors of Relationship between Robertson and KJ Apa
In 2019, rumors of a relationship between Tomorrowland actress and Apa started circulating the internet. In July, they were spotted holding hands and kissing at a Comic-Con party. This gave the ongoing rumors traction. Later, the two were seen opposite each other in the 2020 movie I Still Believe. 
Their on-screen chemistry further fuelled the rumors. However, on February 3, 2020, things came to a standstill as Apa posted a picture on his Instagram confirming that he was dating model Clara Berry. The photo was captioned 'coup de foudre' roughly meaning 'love at first sight' in English. 
The picture is not available on Instagram for reasons unknown. But another Instagram post confirmed that the actor and model were in love and dating each other.
In August 2020, Apa took to Instagram and posted a series of Berry's private pictures. Fast forward to a few days ago, Apa and Berry welcomed their first child, a son whom the couple has named Sasha Vai Keneti Apa.