Tauren Wells' Father Was Totally Invested in Him While Growing Up
His father's influence made Tauren Wells' who he is today.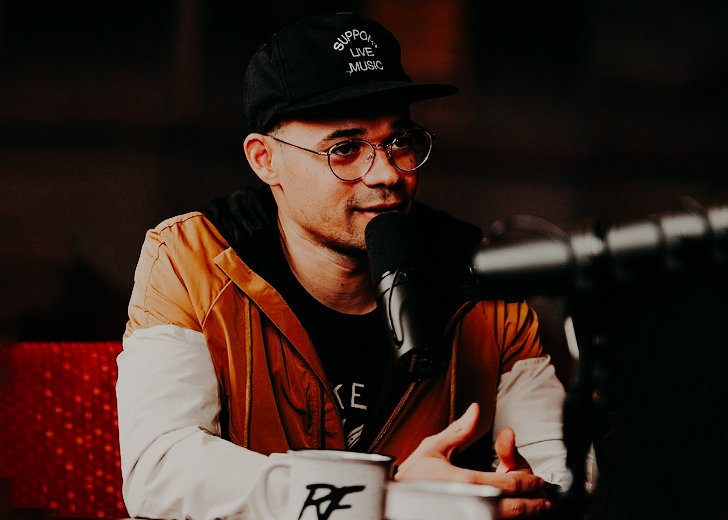 Tauren Wells is an American pop-rock and R&B artist. He is well known as the former frontman of the Christian band Royal Tailor.
The band released two studio albums, Black & White and Royal Tailor, in their active years. Unfortunately, the Grammy-nominated band disbanded in 2015. 
The singer started his solo career and released his debut single 'Undefeated' in May 2016.
His first studio album, Hills and Valleys, garnered him two Grammy nominations in 2018 for Best Contemporary Christian Album and Best Contemporary Christian Song. He is signed under the record label Reunion Records.
Through his soulful music, the singer has tried to showcase his love for God. Tauren and his wife Lorna founded a private music academy, the Prisma Worship Arts School in Houston, in 2014.
The singer is also a worship leader at Lakewood Church in Houston. Tauren was inspired by his parents, especially his father, to be who he is today. Here is a look at Tauren's family life.
Tauren Wells' Parents Inspired Him From a Young Age
Born in Battle Creek, Michigan, Tauren developed his passion for music at a young age. Growing up, he was heavily influenced by his parents' love for music.
Phil Wells, his father, was a church musician and met his mother Joan Bowers in a musical theater.
He was fascinated with his dad's music sessions with his friends. Following his father's footsteps, Tauren's started singing in a church choir when he was just nine.
Singing for him was natural, and he enjoyed it. He fell in love with the ministry and wanted to go to Bible College.
At the age of 16, Tauren started his journey to lead worship at his church.
His pastor encouraged him to learn an instrument, so the singer started devoting his time playing the piano. The singer can also play the drums and guitar.   
Tauren recorded some songs when he was in school. Since then, he gained traction in his music career, making him one of the successful Christian pop-rock artists.  
Tauren Wells' Relationship With His Father
Phil has been a massive support for Tauren in every aspect of his life. He considers his dad a rockstar who was wholly invested in his son's life.
In an interview with SPIRIT 105.3, the singer opened up about how his father impacted his life.
The 'Hold Us Together' singer is thankful that Phil was invested in his life. When looking at neglected families, Tauren feels lucky his father was there for him.
He is highly influenced by his father and aspires to be like him. 

Phil Wells with his grandson. (Source: Instagram)
He realizes the influence a father figure has on their kids and hopes to carry the same upbringing on his children.
In addition, he aspires to shape his career and ministry so that he will always have time for his family. 
Tauren also has massive respect for Phil. In 2016, he made a heartfelt post dedicated to his dad on his birthday. The singer shared how he helped him mold into the best version of himself. 
Phil taught him essential values that have stuck through the years. Above all, he is grateful that his dad instilled a belief that he has a position in God's plan.
Along with his father, Tauren's mother has also been a strength throughout his career. 
Joan has always been there to support her son at every award show. For the 2018 Grammys, his mother quickly booked a weekend in New York when it was announced the singer had been nominated in two categories. 
The singer's entire family had been present to cheer for him. Much like how Tauren's parents look after him and support him, the singer reciprocates in kind with his kin.
He got married to his wife Lorna on January 21, 2011. The pair share four boys together — Kanaan, Lawson, Navy, and Banner. 
Being a parent himself, the singer has tried to be present in his children's life as much as possible. He believes both parents need to be on the same page about raising their children. 
The ground rule in the Wells household is respect. The singer believes a key value that a parent should teach their children is obedience with gratitude.