Tauren Wells and Wife Lorna Fought for Their Love and Marriage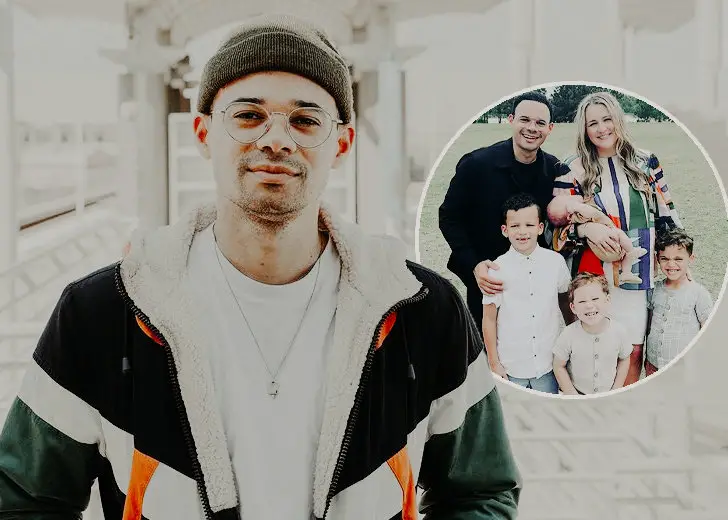 Tauren Wells is a 7-time Grammy-nominated Christian music artist. He usually sings Christian pop-rock and R&B songs that have strong Christian messages.
He has released two albums to date and numerous hit singles like 'Hills and Valleys,' 'Known,' and 'Famous For (I Believe).' 
Who is Tauren Wells' Wife? 
Tauren is married to Lorna Wells, a singer and a Christian who shares his same motives and devotion to God.
The pair share four kids — Kanaan, Lawson, Navy, and Banner, and live happily together. However, this was not always the case. 
After their marriage, Tauren and Lorna went through a rough patch. Regardless, they fought for the sake of their love and are in a good place now.
Tauren's song 'Love's Worth the Fight' was inspired by their dedication to each other and their drive to save their marriage. 
Wells' Love Was Worth Fighting For 
On February 26, 2020, Tauren took to Instagram to share about his married life. He uploaded a snippet of 'Love's Worth the Fight' and became transparent with his marital problems via the captions. 
He opened up about how he and his wife had to deal with a lot of problems. Unfortunately, both of them were dealing with their issues and were suppressing them for the sake of their partner.
However, they realized that they loved each other and wanted to give their love a try.
Thus, they fought for their love and managed their marital problem. 
Lorna went in-depth about the problems via her blog - Alive and Wells. 
She opened up about the difficulties they had to go through right after their marriage.
On February 28, 2019, Lorna answered one of the questions she frequently got — how she felt about Tauren traveling while she had to stay at home. 
The Couple Went through Tough Times
Tauren had already warned Lorna about his situation when they were dating. He used to go on tours with his band Royal Tailor.
He had discussed with Lorna that she might not want to marry him since he would travel around a lot. 
Lorna rejected that idea since she "didn't want normal," rather just wanted to be with him. However, she knew what she was getting into by being his wife.
They got married on January 21, 2011, in front of their friends and family. However, things were easier said than done. Right after their honeymoon, Tauren left for a 5-week tour. 
It was the longest he had been away from his wife. They had promised each other that they would never stay apart for that long.
Things got challenging when they had kids. Lorna was working full time, alone at home, and taking care of their children.
When Tauren would come back from tour, he needed his space to rest and hence could not aid his wife to take care of their children. 
Tauren Wells and His Wife Opted for Marriage Counseling
This used to cause a lot of arguments in the Wells household. Eventually, the couple started marriage counseling to sort out their differences.
They learned how to balance their situation and how to make Tauren's schedule manageable. Similarly, they have also learned how to come to the middle ground. 
Lorna focused on three major things — trust, patience, and communication.
She believed that having faith in each other and being transparent helped their situation. Lorna has also learned how to be patient with Tauren and his schedule. 
The couple makes time for each other to talk and discuss what is bothering them. By talking and being transparent about their feelings, the duo has managed to have a healthy relationship. 
Currently, the Wells are doing well with their relationship and their children. Tauren is a workshop leader at Lakewood Church, Texas.
The duo has opened multiple private music academies named Prisma Worship Arts School in Texas.
Recently, on April 12, 2021, they welcomed their fourth baby, Banner Paul Wells.