Young Thug's Net Worth Might Be On Rise Following His Recent Success with New Album
Young Thug is holding the crown in the charts with Solid from his new compilation Slime Language 2. With the way it is performing, his net worth is predicted to skyrocket.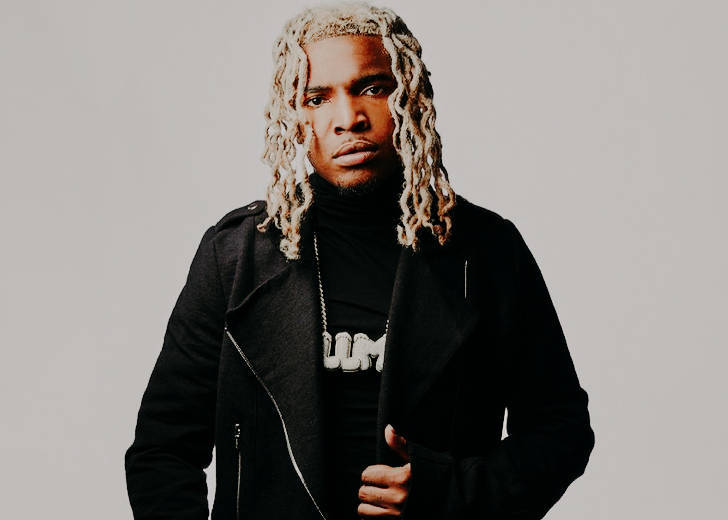 American Rapper Jeffery Lamar Williams, professionally known as Young Thug, has been in the music industry since 2010.
With various collaborations and labels, Young Thug has made one studio album, two compilation albums, seven Mixtapes, two collaborative Mixtapes, two EPs, and one collaborative EP within a decade.
His latest compilation album Slime Language 2 has gained a lot of momentum, currently holding the first position in Apple Music for Top Albums with six songs from the album in Top Songs.
So what does this spell for the rapper's net worth, his career, and even the future?
Thug's 'Solid' Is An Undeniable Solid Hit
The sequel to Slime Language, the 23-track album features many guest appearances like Drake, Travis Scott, Lil Uzi Vert, Future, Rowdy Rebel, Kid Cudi, and Big Sean, among others. Among them, the song Solid with Drake is currently the track that is skyrocketing the charts.
Currently, the track claims the crown of #1 on Apple Music, both USA, and Global. On Spotify, it's in the top 10s and is pulling in over 900k plays daily. It is an easy suspicion that it will soon go up. 
The track features the Midas touch of Drake, who comes in with casual jabs and hooks that give the track ease like no one else could. While the song is simple in structure with standard trap beats and loops, the swaying 808s and an interesting hang drum that comes into accent the single makes it an ideal song to listen to with eyes closed. 
Gunna's signature trap style of rapping sets the mood of the song, and as he trades bars with Drake, it adds variety both appropriately and adequately. And because of Young Thug's song, he comes in at the end and blows the competition out of the water.   
As of today, along with Solid, his five more songs have landed themselves in the Top 10 Songs in Apple Music. Ski, Diamond, Proud of You, Came and Saw and Paid the Fine hold third, fourth, ninth, and tenth position respectively.
Thug's Net Worth To Go Up
Thug's net worth currently stands at $8 million, which he has been amassing for himself before he was the age of 20. Now, at age 29, he not only has the "macaroni and cheese but also the sides" with accolades from MTV, American Music Awards, and the Grammy.
That aside, it is also important to acknowledge how that is predicted to shoot up after this album. The Wall Street Journal reported Apple pays 52% of the revenue from subscriptions to all the record labels. That comes down to about 52 cents per dollar. 
Spotify, which gets revenue from both subscriptions and ads in the free tier, pays two-thirds of every dollar to the rights holders, with labels getting at least 75% from the deal. That comes down to about 50 cents for every play.
With these in mind, that's a lot for Young Thug and his label, almost garnering close to $900k a day from these major music distributors in gross amounts. This is solely from the streaming services, which makes about 80% of today's listening audience. 
Then, there are the other songs which to have charted to acknowledge in the mix. There are also platforms like YouTube, and royalties from radio plays to consider as well, which add to this already huge payoff.
Besides the albums, there's also a merch store from his label and ticket sales that are eagerly waiting to fly off the shelves when the regulations drop and concerts and tours become a thing again.
With all the success, Young Thug's net worth is bound to shoot up.