Singer Evelyn Braxton Is a 'MomMoms' to a Dozen Grandchildren
Braxton calls herself the 'MomMoms' of her twelve grandkids.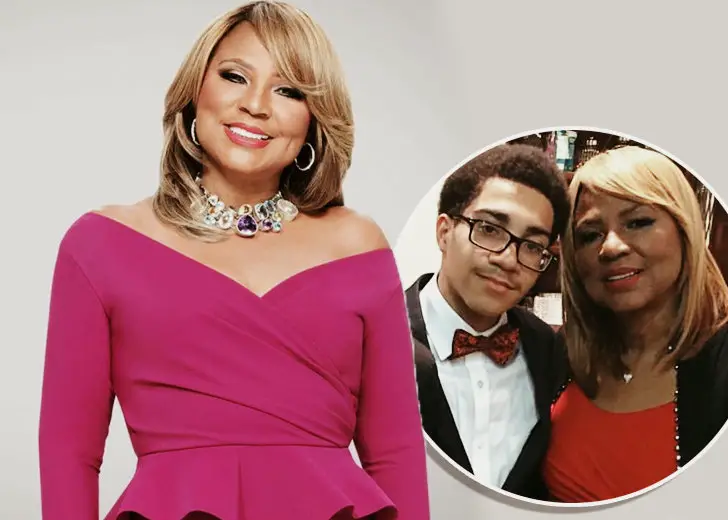 Evelyn Braxton is the matriarch of the Braxton family.
Her five daughters  — Toni, Traci, Towanda, Trina, and Tamar — are Grammy Award-winning and nominated artists and the members of the musical quintet The Braxtons. They are also the stars of the hit reality TV series Braxton Family Values.
Not just that, the siblings are mothers in their own rights and have made Evelyn a grandmother to 12 grandkids. The former opera singer calls herself the 'MomMoms' of her grandchildren. 
Braxton's Dozen Grandchildren
Evelyn's eldest daughter, Toni Braxton, blessed her with two grandsons.
The older one of them is Denim Cole Braxton-Lewis. He was born on December 2, 2001. The younger one, Diezel Braxton-Lewis, was born on March 30, 2003.
Evelyn's second daughter Traci Braxton has one son named Kevin Surratt Jr.
Moving on to her third daughter, Trina Braxton has two kids: Eric Mojica and Caleb Mojica. Eric, who is a music addict and a "future punk rock god," according to his Instagram bio, was born on May 1, 1995.
His brother Mojica celebrates his birthday on March 30.
Evelyn's other daughter, Towanda Braxton, is a mother-of-two.
She has a son and a daughter. Her son Montelus Carter celebrates his birthday on November 1, and his birth year is 2005. His younger sister Brooke was born just a year after, on December 28, 2006.
Evelyn's youngest child, Tamar Braxton, is also a mother. The 73-year-old posted a tweet on May 3, 2013, saying she would become a grandmother to 12 grandkids.
I will have 12 grandchildren! Look at GOD! #BFV — Evelyn Braxton (@EvelynBraxton) May 3, 2013
And soon enough, Tamar's son, Logan Vincent Herbert, arrived on June 6, 2013.
The only son of Evelyn, Michael Braxton Jr., had four children. Lauren, one of his daughters, died of a heroin overdose and fentanyl intoxication on April 29, 2019, at 24. 
His other daughter Ashlee is healthy and thriving as an entrepreneur and a life and career coach. As for his sons, Michael Braxton III was born on October 16 and Kahnrad on June 13.
Related: What Evelyn Braxton's Children Said About Her Divorce
Evelyn Always Wishes Her Grandkids On Birthdays
Evelyn Braxton's usual way of showing love to her grandkids is through birthday posts on her Instagram. She wishes every one of her grandkids on their birthdays, albeit sometimes a bit later. 
The 'MomMoms' even posted a tribute birthday post for her late grandchild, Lauren, in 2019. She wrote she was thinking of Lauren on the special day.
Evelyn Is Already a Great-Grandmother
Kevin Surratt Jr. and his partner Olivia Haaron were the first ones to gift Evelyn with a great-grandchild. They gave birth to their son, Kevin Surrat III, or 'K3' as they call him in the family, on April 24, 2018.
The entire Braxton family, including Evelyn, was present for little K3's birthday celebration, which was postponed around August.