Evelyn Braxton's Marriage With Former Husband: Pre & Post Divorce
Evelyn Braxton's daughters love her very much. And when their parents split because their father, Michael Braxton Sr. started a relationship with another woman named Wanda, they took her mother's side. The Braxtons are still not accepting of Wanda and think of her and Michael as the reasons that their family broke up.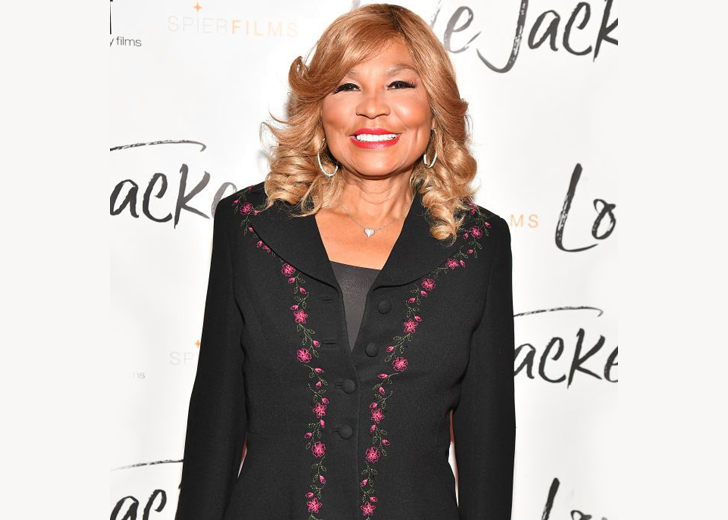 Evelyn Braxton, the matriarch of the Braxton family, is no longer with her husband Michael Conrad Braxton Sr. They have been divorced for 20 years as of November 2020.
After their divorce, both have led separate lives. Evelyn has been to a few relationships, but she has not married anyone again.
The same, however, cannot be said for Michael as he has moved on with a woman named Wanda. He tied the knot with her, but Evelyn's daughters have a problem accepting her as a member of the family.
Evelyn Braxton's 35-Year Marriage And Divorce With Michael Braxton
Evelyn Braxton and Michael Braxton met each other in Maryland and they married when they were both either 17 or 18, depending on which source you believe. That means that their marriage either took place in 1964 or 1965.
Either way, they went on to have six children, daughters Toni, Traci Renee, Towanda Chloe, Trina Evelyn, and Tamar Estine, and son Michael Conrad Braxton Jr.
However, as Michael admitted in the show Braxton Family Values, he and Evelyn were having serious problems in their relationship. And this eventually led him to reach out to Wanda, who he described as a "nice person to talk with."
As they talked more and more, he strayed towards her. But, he still remained adamant, in 2017, that Wanda was not the reason his marriage with Evelyn dissolved.
This eventually led to their divorce in the year 2000. After that, Michael married Wanda and they have been trying to connect with the daughters, but to no avail.
Evelyn's Daughters are not Accepting of Wanda
Even though they went their separate ways and Evelyn has become the head of the Braxton family from a long time ago, Michael has never quite left the scene. After all, he's the patriarch of the family.
However, ever since Michael married Wanda, Evelyn's children have developed a kind of resentment for him and his new wife. They are not comfortable having the new couple around.
Back in 2017, the reality TV series showcased how tense the situation was between the five daughters and their father and his new wife. In one instance, Toni, the eldest daughter, invited Michael and Wanda for dinner with the whole family. Toni was trying to explain her and her siblings' feelings about them and clear the air. However, even before anyone started their meal, there started an argument about how it was Michael's and not Wanda's fault that the family broke up.
After that, Michael responded by saying that his marital relationship was none of their concern. And this triggered Tamar's anger as she went on to express how she felt, looking at things from her mother's perspective.
Tamar also brought up the fact that Michael did not attend Trina's wedding. Michael came back with a revelation that even though Wanda wanted him to attend Trina's wedding, he did not do so because the daughters did not invite his new wife.
This revelation ended up upsetting both Tamar and Trina to the point that they both started crying. This meant that Michael chose to be with his new wife than with his own daughters, which should have been pretty hurtful.
Going back a while from this incident, Michael also did not visit Tamar once when she was hospitalized for a serious problem.
Another example of the tension between the daughters and their father was seen again in 2017 when Tamar invited her father but refused to invite Wanda to her son Vincent's birthday. She justified her decision by saying that she was not ready to have Wanda be a part of the family.
These are just a few of the many situations which show cracks in the relationship between the daughters and Michael and Wanda.
Has Evelyn Braxton Moved On From Michael?
The answer to that question is; Yes, she has moved on from Michael. In fact, she moved on really quickly considering she had a marriage that lasted more than three decades.
Evelyn was even almost married to someone in 2012. In February 2012, the family was planning her wedding with someone called Doc. They were seen discussing the guest list, budget for the wedding, and even a wedding cake.
However, it wasn't meant to be. The matriarch called off the wedding but did not give any specific reason for doing so.
Then in June 2016, Mama E went on a date again, this time with a guy named Rick. But, this fling did not last for long, either.