Traci Braxton's Family Are Back With More Drama & More Birthday Celebrations
Traci Braxton along with the members of the Braxton family return with the seventh and latest TV show. The Braxtons are a family full of singers, close-knit relationships and drama and the new season is expected to serve up some more fascinating insight into their lives.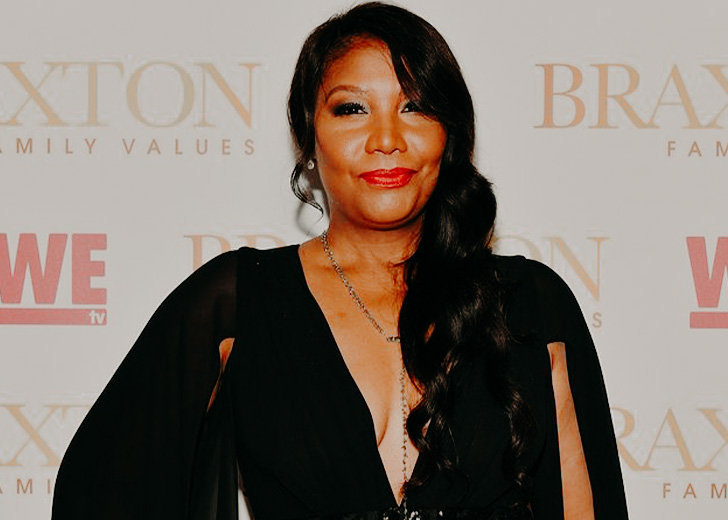 Traci Braxton is the third oldest sibling of the famous Braxton family. Ever since the first season of Braxton Family Values aired in 2011, Traci, her siblings, and her family have garnered recognition. Along with loading the show with everyday family drama, the reality show clan knows how to celebrate family members' birthdays.
Thanks to the show's return, their extravagance celebrations—that let all peek at the Braxtons' ages—will once again hit the screens.
Traci Braxton And Siblings Celebrated Birthday In Superhero-Themed Party
The Braxtons family has six siblings. Traci, who is 49 at present, is the third eldest of them all.
Grammy Award-winning musician Toni Braxton, aged 53, is the eldest of the Braxton siblings. Michael Braxton, who sang in choirs in churches like all his siblings, is now 52 years old. Towanda, a brilliant R&B artist, is 47. Tamar, the youngest sibling, is now 43. 
Now whatever the age the Braxton siblings maybe, they celebrate their birthday with full energy. For instance, Traci had a surprise birthday party on her 47th birthday.
She even tweeted a lovely photo of herself on her birthday and expressed gratitude for everything in her life.
Moreover, when Traci's younger sister Trina turned 40, the family threw her a private superhero-themed birthday party. All the Braxton sisters were dressed down in superhero costumes to celebrate the day.
Traci Braxton's Weightloss Journey: How Did Traci Braxton Lose Weight, And What Initiated Her Weight Loss?
Traci Braxton's Parents, Michael Braxton Sr. and Evelyn Braxton, Are Divorced 
Traci's mother, Evelyn, moved from Columbia, South Carolina, to Maryland in her teenage. There she met her future husband, Michael Braxton, who worked at Baltimore Gas & Electric as a Methodist clergyman.
Evelyn and Michael married young, at around the age of seventeen, and remained together. They gave birth to their children and witnessed them grow into famous stars. However, the pair got divorced in 2000. After that, Michael remarried, while Evelyn chose to remain single.
More On Traci Braxton's Mother: Singer Evelyn Braxton Is A 'MomMoms' To A Dozen Grandchildren
The Braxton Family Values Returned For The Seventh Season
The Braxton family values show returned to its latest season on November 5, 2020, despite the bad ratings and viewership compared with earlier seasons. The show once again focussed on the ongoing family drama.
In an exclusive interview with DJRichieSkye in 2020, Traci revealed details about the personal lives of the Braxtons. She talked about drama at her sister Trina's wedding in season 3 of the series. She even shared her perspective about taking ownership of who she is in and out of the family. 
The Braxton Family Values, running since 2011, undoubtedly has a fan following who are eager to follow the lives of the Braxtons. If you are one of them, don't forget to watch season 7!