What One Of Evelyn Braxton's Children Said About Her Divorce?
Evelyn Braxton has always been supportive of her daughters and whatever problems they have gone through in their lives. And this is especially true for Tamar Braxton as she was vocal and supportive of her throughout her divorce and confessions about childhood molestation.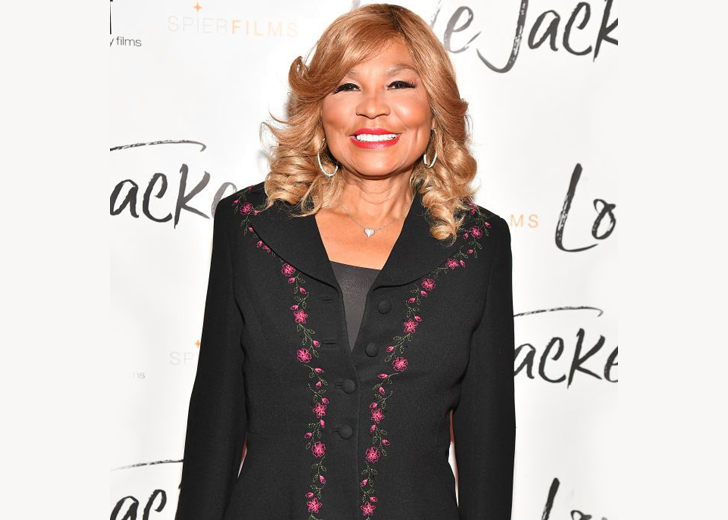 Evelyn Braxton is the matriarch of the Braxton family and the producer of the hit TV show Braxton Family Values.
As in the show, she is a caring mother to all six of her children in real life. Her daughters Toni, Traci, Towanda, Tamar, and Trina of The Braxtons, are where they are right now because of Evelyn.
She has supported her children in their careers as well as in their personal life. Now, a grandmother of 12 and a great-grandmother of one, Evelyn has always been very vocal and supportive of her daughters' problems. Her relationship with her daughter Tamar is especially noteworthy.
Evelyn became vocal about Tamar's abusive relationship with her former husband Vincent going on to claim that the surface abuse had actually been going on for years. Recently, Evelyn also supported her regarding some horrendous events that happened in her childhood.
Tamar Went Through A Turbulent Divorce With Vincent Herbert
Tamar Braxton went through a bad divorce with her then-husband, Vincent Herbert. The former couple met each other for the first time in 2003, got married in November of 2008, and had their first kid, Logan Vincent Herbert, in 2013. However, in between all these things, the couple had a hidden story of their own, as per Tamar.
In October 2017, just a month shy of their 9-year anniversary, she filed for divorce from him.
During an appearance on The View, a couple of months later, Tamar said that she filed for divorce from Herbert because she felt at the time that it was the last option she had. She further mentioned that the separation was necessary to ensure that her then 4-year old son Logan had a comfortable and loving environment to grow up in. 
I think the bigger picture of everything is that we have a responsibility to my amazing 4-year-old son, just to raise him in the most comfortable, amazing, loving and secure household that we can
According to her, Herbert had a history of domestic violence against Tamar. In August 2016, he allegedly hit her hand during an argument in an Atlanta Hotel.
Although they remained together after the alleged altercation, their relationship had started going downhill. And the problem was much much deeper than just one instance of abuse as it would come out later.
Evelyn Said She Fought For Her Daughter's Safety And Well-Being
A month after Tamar initially filed for divorce, The Braxton Family Values star appeared on the Rickey Smiley Morning Show alleged that Herbert had a bad relationship with her daughter.
From the start of the video, Evelyn was very vocal about Vincent's abusive behavior towards her daughter. She said that she thought Vincent was a bully; revealing how he used to fight, curse, and call names to Tamar, in front of his own baby.
Having witnessed the abuse which had been going on for "a long time", she revealed that she was scared about Tamar's safety at the time. She even said that she was scared Herbert would get so angry that he might hurt or even kill her daughter. But, even if she and her other daughters pointed the abuse out to Tamar, she believed Tamar was in denial.
Nevertheless, at a later date during her appearance on The Wendy Williams Show in September 2018, Tamar denied that she was abused by Vincent and also said that her mother might had different concepts about abuse than she did because of the generation gap. 
Evelyn Also Supported Tamar After Her Confession About Childhood Molestation
In that same interview with Wendy Williams, Tamar also came out with a big truth about her life. She revealed that she had been molested by both sides of her family when she was young.
This revelation struck everyone in her family, but especially Evelyn. TMZ managed to catch Evelyn Braxton's at LAX just days after Tamar's confession, on September 25, 2018, and got her to say some things regarding Tamar's statement.
Evelyn went on to say that she was hurt and disappointed to hear her daughter's experiences. However, she was also committed and prepared to stand by Tamar's side no matter what.
"Her pain is my pain," said Evelyn as she clarified that she was going to put her child first before anyone else inside or outside the family who were responsible for the horrible act.