Rumors Pop On Homestead Rescue Star Misty's Weight Gain
Even With All Her Exceptional Skills, Misty Raney Had To Endure Many Comments About Her Weight Gain In The Recent Past.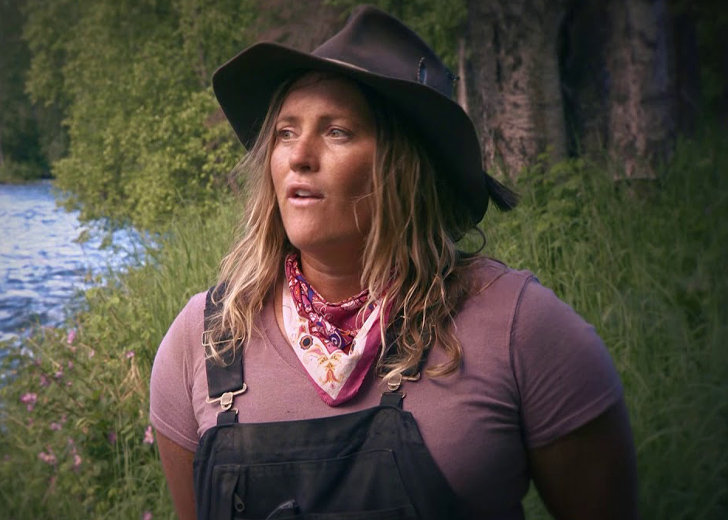 Misty, one of the most loved personalities on Homestead Rescue, has gained a few pounds, leading fans to believe she is pregnant.
Misty Raney Bilodeau, the daughter of Homestead Rescue's Raney family, has always been one of the most cherished people on the reality show. She has used her excellent agricultural and hunting skills to guide and help several families thrive in the wilderness time and again.
Even with all her exceptional skills, being a woman, she's had to endure many comments about her increasing weight in the recent past.  
Misty's Weight Gain Has Been A Topic Of Interest Among Fans 
While it is evident from her social media posts that she has put up a few pounds, fans have been speculating that it may be because she's pregnant. However, the extra pounds have been more or less constant in the last season of the show, which leads us to believe that she is not really pregnant at the moment. 
Besides, it is essential to consider that she has been on the show for a few years, and some amount of increase in weight is only natural and does not indicate pregnancy. 
Although her speculated pregnancy turned out to be a hoax, she does have a small family of her own now. She has been married to Maciah Bilodeau, a carpenter, and surfer from Hawaii, for almost 20 years. They also have a son together called Gauge, who's turning ten this year. The family divides their time equally between Alaska and Hawaii. During summers, they help run the family business in Alaska, whereas in winters, they live and surf in Hawaii. 
She Has Solidified Her Identity As A Hero Among Her Fans
Through the years, Misty has become a hero for her fans because of her survival skills. Building greenhouses, processing food, turning vegetables and meat into survival food, and preparing predator-proof livestock housing to keep them safe from wild animals, are the most notable of her exceptional skills. 
Besides agriculture, Misty also specializes in smaller-scale day-to-day needs, including the construction of sheds, out-houses, fences to protect livestock from predators, etc.
As a person with such an extensive skill set, she certainly deserves to have a plethora of fans who support her every movement. And so, the fans have assuredly cheered their hero and have never shied away from openly supporting Misty with constant encouragement and praises on social media. 
The Reality Show
Homestead Rescue is a reality show where the Raney family, i.e., Marty, Misty, and Matt Raney, help people who've been attempting to homestead in Alaska, USA.
Each member of the Raney family has different roles, where Marty is a survival expert, Misty is a farmer, and Matt is a hunter and fisherman. 
It can be tough to grow food in Alaska. Hence these homesteading experts deal with plenty of challenges that are thrown by nature, which include agriculture, medical emergencies, protection from predators, among many others. 
At the end of each episode, the families who learn homesteading from these experts decide to either go back to civilization or continue to live in the wilderness. 
The TV series first came out in 2016 and has had seven successful seasons so far. The show has always been in the news for various reasons, the latest being Misty weight gain.