Does Misty Raney Really Likes The Nickname "Little Marty" Her Husband Gave Her
Misty Raney is one of the lead stars of the Discovery Go TV show Homestead Rescue. She is very similar to her father, Marty Ronay, and that has prompted her husband, Maciah Bilodeau, to give her the nickname of "Little Marty", which is endearing and weird at the same time.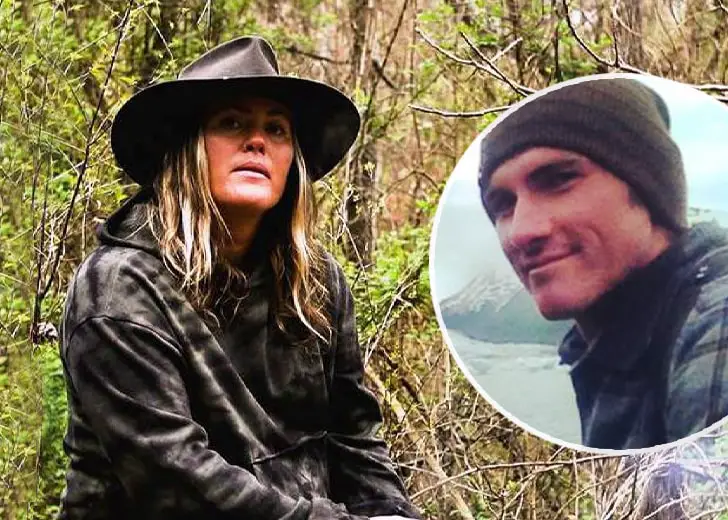 American homestead builder Misty Raney has earned an endearing yet funny nickname from her husband, perhaps because of this rugged lifestyle. She is a reality TV personality known for appearing in Discovery Go's reality show Homestead Rescue. The show that has been on air since 2016 mainly revolves around Misty and Matt Raney's family and their exploits in helping others survive with limited means in the wilderness.
Good Read: Homestead Rescue Cast Matt Raney And His Wife Katie Share A Common Passion For Hunting
How Many siblings does Misty Raney Have?
Misty Raney was born in Sitka, Alaska to father Marty Raney and mother Mollee Roestel. She grew up in Alaska's wilderness and learned carpenting, building, gardening, hunting, among other things with her family.
She is the third of Marty and Mollee's four kids. She has two older siblings: an older sister, Melanee Raney, and an older brother, Miles. Her younger brother is Matthew (Matt) who also appears on the show alongside her and is an expert hunter and fisherman.
Her elder siblings don't appear on the Homestead Rescue show.
Matt Raney's Sister Misty Raney Has a Kid with Husband Maciah Bilodeau
Misty Raney, who is also known for her carpenting skills,  is married to Maciah Bilodeau, a surfer, and carpenter. They got married sometime around 2000 and have a son together.
According to Raney's bio on Discovery Go, as of October 2020, her son is five years old. However, her Instagram shows us glimpses of her son, which makes us question if her bio on Discovery Go is outdated.
On 14 April 2015, Misty posted a picture on her Instagram that captured a kid and a grown man, who are presumably her son and her husband. In the caption, she wrote, "Guess who's four today! Time keeps on ticking."
Further back, on April 15, 2013, she posted a picture of her son with the caption "Two!!!".
These posts pretty much prove that her son, whose name is Gauge, is much older than what her Discovery Go bio claims and, judging by Misty's social media posts, should around 9 years of age, as of November 2020.
As for the kids' father, Maciah Bilodeaus known for splitting his time between Hawaii and Alaska, where he helps out with Raney's family business.
Maciah Bilodeau calls Misty Raney by Nickname "Little Marty"
Misty Raney is tough, hardworking, and industrious like her father, Marty Raney. The father duo also seems to wear a similar style of clothes. And this similarity between the father-daughter duo hasn't gone unnoticed by Misty's husband.
During an interview with Alaska Sporting Journal in 2017, the Homestead Rescue star revealed that her husband calls her "Little Marty," alluding to Marty and Misty's similarities. 
My husband, in a not so weird way – or maybe it is weird – calls me 'Little Marty,' which is painful to hear...
About the nickname, Misty seemed a little conflicted, and thus, she found the comparison as both "painful" and flattering. She also acknowledged the compliment that the nickname entailed.
...It's such a compliment at the same time. I don't know what your relationship is with your dad, but it's so important. That's from who you learn how to do everything – how to love everything. He's an all-in type of guy and he's the hardest worker you'll ever meet and he has really high values and morals. He loves the outdoors and the mountains. He just takes so much joy at working really, really hard.