Demi Lovato's Ex Wilmer Valderrama Dating Status After Her Alleged Drug Overdose
American actor Wilmer Valderrama has dated many high-profile stars. But he hasn't found anyone like Demi, whom he rushed to see as soon as he heard the news about her...Hopefully, this tragedy might turn out to be a happy story of how the pair enjoys a blissful life together as husband and wife...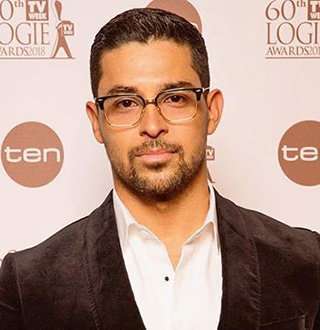 American actor Wilmer Valderrama has dated many high-profile stars. But he hasn't found anyone like Demi, whom he rushed to see as soon as he heard the news about her.
The Miami native is an American actor best known for his portrayal as Fez in the classic show, That 70's Show. He's also well adored by the fans from the show, NCIS, where he plays the character of Special Agent Nicholas Torres.
Special Agent Talks: Wilmer Valderrama reflects on his time on 'That '70s Show', talks NCIS and diversity and shares his thoughts on Australia's Logie Awards. (Published on Jun 28, 2018 )
In July 2018, Wilmer confirmed talking to WHO that he signed another two years deal to work on NCIS alongside American actor Mark Harmon. 
Wilmer Valderrama 's Bio: Ethnicity
Born on 30 January 1980, Wilmer was born in Miami, to a Colombian mother, Sobeida, and a Venezuelan father, Balbino Antonio Valderrama Angel. He possesses the ethnicity of Colombian and Venezuelan. He has three siblings named Christian, Marylin, and Stephanie.
At the age of three, he and his family moved to Venezuela, where he spent his childhood. When he turned thirteen, he returned to America without learning how to speak English. However, he overcame that hurdle, and after learning the language, he fell in love with its power, and then in his teen years, fell in love with acting as well.
While attending high school, he made his first appearance in what is now a show and character for the history books, That 70s show (1998-2006). He played the character of a foreign exchange student, Fez -both his character's description and his character's name's full form - an ingenious plot from the writers.
He Owes His Everything To Family From House To Sucess 
The success Wilmer has gained can be put into perspective. He listed his house in Tarzana, CA with an asking price of $3,495,000 in 2013.  
No matter which height he will reach in his career, he will owe all of his success to his parents. His father inscribed these heavy words into him when he moved to back to America in his childhood,
'Your full-time job is to get the education that we didn't have. Your full-time job is to learn how to speak English and obtain the tools you need to get to where you want to be.'
He is thankful towards his parents who taught him valuable lessons in his life. He also hopes to instill the values she learned from his parents into his future kids.
"I never forget those conversations, because I cannot wait to tell my kids. When I turned 18 years old, I was booking That '70s Show, and I truly believe that was because of [my parents] and the work ethic that my culture has ingrained in me."
The successful actor spoke about all these things talking to Entertainment Tonight's writer Elisa Osegueda in November 2017, while also advocating for immigrants who had to live life the hard way especially after Donald Trump won the 2016 Presidential Election.
He also talked about his relentless spirit and worked ethic with the hopes of inspiring as well as expressing his love towards his family.
Discover: Is Fox News' Peter Doocy Gay Man? Girlfriend, Married, Salary, Net Worth
Wilmer Valderrama Dating Recap: Girlfriend History
Once upon a time, Valderrama, dated Mandy Moore, whom you can remember from the classic movie, A Walk to Remember, and a television show that has America crying, This is Us. The pair dated from 2001 but split in 2002.
Wilmer later dated American actress Lindsey Lohan. They kept their relationship under wraps until Lindsey's 18th birthday in 2004. Later, soon after Lohan was of matured age, she moved into Valderrama's house. Unfortunately, their love didn't last either. 
In 2011, he then went on to date American actress and singer Demi Lovato.
Aside from Lindsay, Demi and Mandy, he has been rumored to have dated stars such as Avril Lavigne, Rihanna, and others.
Demi and Wilmer Revealed They Are Dating In 2014 Amdist Her Struggles
Despite the couple keeping their relationship affairs a secret and coming out publicly only in 2014, they were spotted making out in front of his house in November 2011. It was just months after Demi had been released from rehab; she suffers from a series of personal struggles, including an eating disorder, self-harming and a bipolar disorder.
Like most couples, they had split for a brief moment in 2012, only to enjoy 2013 Valentine's Day together "staring into each other's eyes the whole time."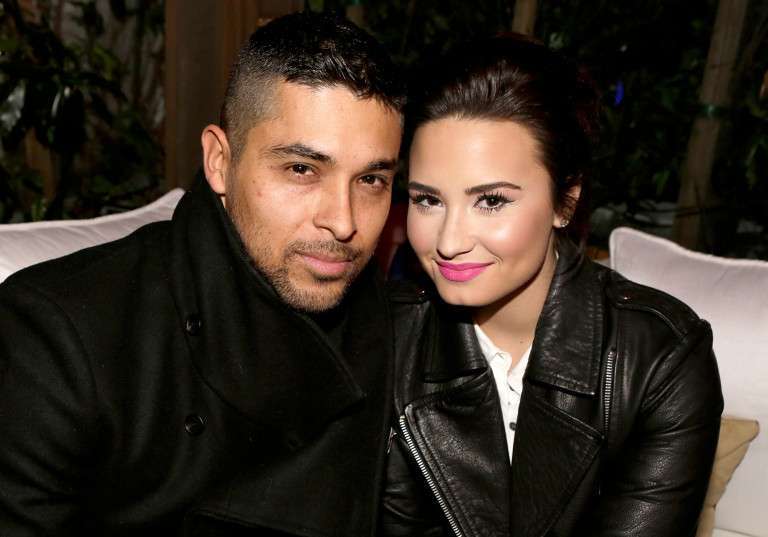 Couple In Black: Wilmer Valderrama and Demi Lovato shared romantic meal together on Valentines Day at L.A. sushi restaurant in 2013. (Photo: usamagazine.com)
Finally, after years of 'secrecy,' the pair finally started to celebrate birthday wishes, message one another publicly. Their fans were sure that the two were destined for each other because both of them were lousy secret keepers!
Separates With Girlfriend Demi Lovato In 2016
With her 'white knight' boyfriend, Wilmer, Lovato reached a milestone of 6 years in December 2015. They celebrated the only way they knew; making out in public, this time, on the beach during their romantic Carribean getaway.
Sadly, Lovato and Valderrama announced their mutual decision to separate on 3 June 2016. They wrote in a post shared on both of their Instagram accounts,  stating, 'After almost six loving and wonderful years together, we have decided to end our relationship.'
Wilmer Supports Former Girlfriend, Demi Lovato After 2018's Alleged Overdose
 On 25 July 2018, Demi Lovato survived life-threatening circumstances from an alleged overdose. Fortunately, she was rushed to the hospital just in time.
Hours after hearing about her first news, Wilmer went and waited by her side at the hospital every day. He was heartbroken by her state when he first saw her.
Know If: Social Network Actor Max Minghella, Romance With Girlfriend? Dating Status In 2018
Wilmer's love story of how he met Demi is entirely arbitrary. The pair met through politics. That's the most tedious part of their love story. However, it's an encouraging story nonetheless, where two people with similar destinations meet each other. That was the case here. They met each other while showing up to shoot a Voto Latino PSA to encourage Latino Millennials to vote.
Red Flags On Wilmer's Former Girlfriend Demi Lovato's Drugs Abuse
There was a huge red flag when she released the song, 'Sober' on 21 June 2018, apologizing to her fans, to her family and loved ones for not being 'sober' anymore. A part of the song reads,    
Momma, I'm so sorry, I'm not sober anymore
And daddy, please forgive me for the drinks spilled on the floor
To the ones who never left me, we've been down this road before
I'm so sorry, I'm not sober anymore


I'm sorry to my future love for the man that left my bed
For making love the way I saved for you inside my head
And I'm sorry for the fans I lost who watched me fall again
I wanna be a role model, but I'm only human
Demi previously had celebrated going three years sober with an emotional message on Instagram in March 2015, stating that he's the reason why she's alive. She said,
"I wish I could put into words how grateful I am for this man right here. But my love has grown to a level that words could never possibly express how much this man completes me. He's loved me the way I never thought I deserved to be loved and with this day marking my 3rd year sober… After sharing my ups, putting up with my downs and supporting my recovery… he still never takes credit, and I want the world to know how incredible his soul is. I really wouldn't be alive today without him. I love you, Wilmer."
It's understandable, how the statement makes sense, how it carried so much emotion when she said that she loved him, especially the part about Wimmer being her 'white knight,' who disappeared from her life as 'the man that left' her bed.
Why: Edu Manzano Doesn't Plans On Getting A Wife, Children Fill That Spot
Will Demi Lovato Be His Wife?
Demi has always seen him by his side while battling her disorders, drug addictions and every other circumstance she faced. He has always been there for her when she needed her, keeping her sober and alive.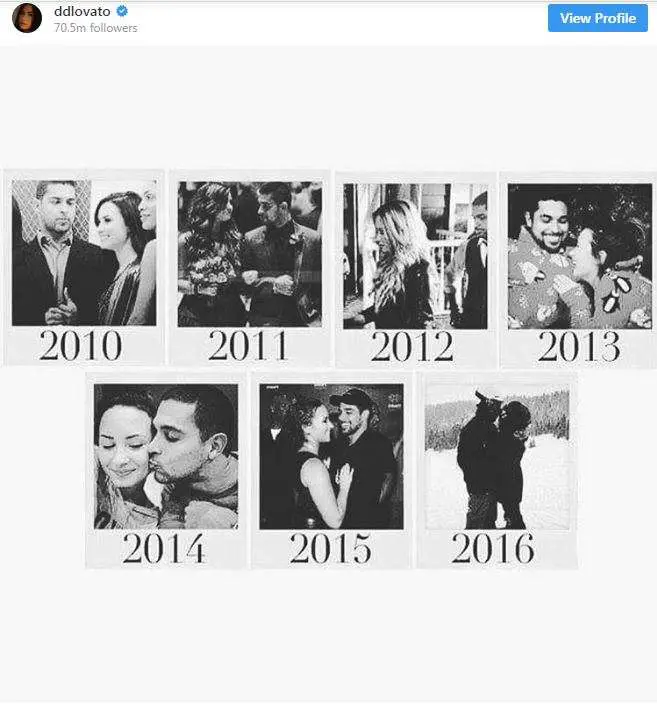 Sweet Memories: Romantic Collage of their time together from 2010 to 2016. (Photo: Instagram)
Hopefully, this tragedy might turn out to be a happy story of how the pair reconciles their love, get married in the future, enjoys a blissful life together as husband and wife.
Amidst the tragic news, a source close to the former couple told PEOPLE in late July 2018,
"Demi always hoped they would end up back together in the future. He's the love of her life and vice versa."
Seeing Wilmer will hopefully make her feel comfortable and safe again. Hopefully, Demi Lovato recovers and goes on to become an inspiration for her fans again. Nonetheless, alas! She has survived.