Nia Riley's Daughter Is 8 Years Old Now — But Who Is Her Baby Father?
Nia Riley was in an on-and-off relationship with Soulja Boy for over 10 years.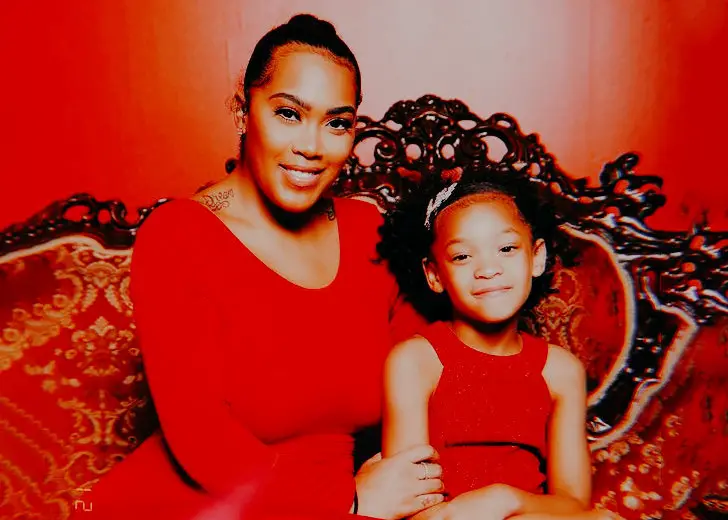 Nia Riley celebrated her "one and only" daughter Kamryn Riley.
On June 16, 2021, the Love & Hip Hop: Hollywood star posted a series of adorable pictures and videos for her daughter's 8th birthday.
The pictures and videos highlighted happy memories through the years, including a sweet selfie in the front.
"Happy 8th Birthday to my one and only," she captioned the post. "My greatest blessing! She makes me laugh hysterically everyday, the girl is funny af! I love you so much Kammy!"
The next day, Nia thanked Royal Divazz Kidz Spa LLC, a mobile girls spa and entertainment service, for coming through and arranging a kids' party on her baby's birthday.
It has been over eight years that the magazine model has kept the identity of her baby daddy under wraps.
Ex-boyfriend Rumored of Being Nia Riley's Baby Father
Although Nia has not opened about about her baby daddy to date, her fans and netizens have linked her ex-boyfriend as her daughter's possible father.
Speaking of that, she and her ex-boyfriend, Soulja Boy, were rumored to be the biological parents of Nia's daughter, Kamryn.
They were in an on-and-off relationship for over 10 years.
The two got going after the rapper's claim to fame with 'Crank That' in 2007. It was his first single to maintain the number one position on the Billboard Hot 100 for seven weeks.
Afterward, Nia and Soulja appeared on Love & Hip Hop: Hollywood as a couple. The series documented their relationship, Nia's miscarriage, and Soulja cheating on her with her friend, Nas Smith.
Soulja Boy Is not the Baby Daddy
But after she gave birth to Kamryn in June 2013, she confirmed that Soulja was not her daughter's biological dad during her stint on the reality show.
Speaking with The Jasmine Brand in March 2021, the socialite also accused him of kicking her in the stomach when she was pregnant.
"He absolutely knew I was pregnant," Nia claimed. "I was like 15 weeks. I don't think I had told anybody else that I was pregnant because, truthfully, in my mind, I didn't know what I was going to do or what I wanted to do."
Besides Soulja, singer Chris Brown was also rumored to be the father of Nia's daughter.
The rumors started after TMZ reported that Chris had a daughter with a model named Nia.
But later the rumors turned out to be a misunderstanding, as Chris had a daughter with Nia Guzman and not Nia Riley.
Nia Riley's the Daughter of Teddy Riley
Nia, who is a renowned model, reality star, and socialite, is the daughter of popular singer-songwriter Teddy Riley.
The reality star is also the owner and CEO of the cosmetic brand Shanel Cosmetics. The brand claims to supply make-up products with vibrant colors and relatable concepts at great prices.
Additionally, she promotes various products of the Total Life Changes brand through social media, including its CBD tea, infinity oil, and vitamins.
With all that works, Nia allegedly has earned a good net worth - but she is yet to disclose her total wealth.