Jeff Wittek Reveals His Accident after Stunt Involving David Dobrik Went Horribly Wrong
David Dobrik might have cost Jeff Wittek his life. However, Wittek forgives Dobrik and has no plans of suing him.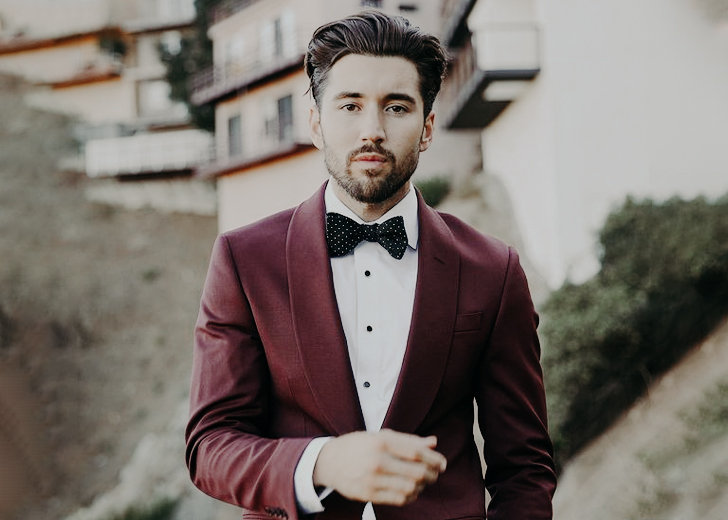 YouTuber Jeff Wittek is famously known for being a part of fellow YouTuber David Dobrik's 'Vlog Squad.'
Wittek first came to attention when he moved into 1600 Vine, a Hollywood apartment where a lot of internet influencers like the Lele Pons, Rudy Mancuso, and Jake Paul, among others, lived. 
He has been good friends with Dobrik. However, after all these years, their relationship has strained. The major reason for this was the life-threatening accident Wittek was in caused by Dobrik. 
What Happened To Jeff Wittek?
Back in June 2020, Wittek was severely injured while filming a video for Dobrik's content.
Wittek had posted a series of photos and a video on his Instagram of himself in the hospital. He didn't detail the accident but just said that he had broken his face and skull in a few places. 
In 2021, former Vlog Squad members like Nik Keswani and Seth Francois accused Dobrik of harassment and others accused him of enabling molestation. 
Then, a video of Dobrik causing the accident Wittek had been the victim of surfaced.
In April 2021, Wittek released a 5-part documentary titled Don't Try This At Home on his YouTube Channel. The docu-series showed the accident and how Wittek had been coping with the injuries. 
On the second episode of the docu-series, Wittek went more into details about the horrifying accident.
Dobrik wanted content for his channel since he had been on a hiatus from YouTube. And to please his fans, Dobrik wanted to do some crazy stunts.
Wittek went to Utah to do one of the stunts for his friend — swinging around in an excavator.
Initially, that was not the plan. The squad was being pulled on wakeboards across a lake. However, the plan later changed as they started swinging from the rope attached to the heavy machinery, with Dobrik controlling the movements.
First, another Vlog Squad member, Corinna Kopf, tried the stunt but soon yelled at Dobrik to stop and put her down. She warned Dobrik to be careful since he tends to "take things too far."
In hindsight, Dobrik should have taken Kopf's advice since what came next was a disaster. Wittek went next to try the stunt. Dobrik, who has no experience in handling excavators, swung it too fast. 
Wittek had just wanted to make a funny video for the fans. However, it became wishful thinking. The footage showed Wittek swinging on the rope before the camera cut to black. Then a snippet of him falling face down in the water with people rushing towards him to help him. 
Even though the YouTuber had downplayed his accident before the release of his docu-series, he revealed how life-threatening the injuries actually were. 
Not only was his skull fractured, but he also had torn ligaments in his legs and a broken hip. 
The doctors had told him that had his injuries been a few inches further from where they were, he could have lost his eye and even his life.
Are Dobrik And Wittek Still Friends?
Wittek's accident was not just about his eye or physical injuries, but also his mental health. Regardless of all the difficulties his friend caused him, Wittek will not sue Dobrik. 
Dobrik explained himself on the fourth episode of Don't Try This At Home. He clarified that whatever he did was not intentional, and he would never hurt his friend as such. As an apology, Dobrik also paid Wittek's hospital fees. 
Wittek also didn't hold a grudge against Dobrik for too long. As a proper apology, Wittek made Dobrik risk his life by skydiving. Wittek chose skydiving for Dobrik since he wanted his friend to "not be in control for once." Dobrik complied with Wittek's wishes, and the two friends engaged in the thrilling sport. 
While talking about the lawsuit, Wittek mentioned in his live stream on Patreon that he didn't want money to come between his friendship. 
What we were doing was dumb, and I'm dumb for putting my life in David's hands, and what David did was dumb. But just the way I was raised, you know, maybe it's a good thing or it's a bad thing that I'm loyal. 
Wittek didn't want the accident to have a negative impact on his life. He said that he could win the lawsuit and get millions of dollars, but he would never do so at the cost of friendship. He opened up that he would instead turn this negative experience into a positive one and help other people in a situation similar to his. 
Was The Docu-Series A Cash-Grab?
While most people have been sympathetic to Wittek, some can't help but wonder if the whole thing was simply done for money. First, the docu-series was released too late after the incident, and second, Wittek had uploaded extra scenes on his Patreon.
To see behind the scenes and unreleased footages, over 37,000 people followed him on his Patreon account in the first ten days, making Wittek one of the highest-paid content creators. 
With Wittek making tons of money, people were questioning his intention. He clarified the rumor on his live stream on Patreon. 
CLAP BACK: Jeff Wittek responds to people claiming he's milking his accident for views. Jeff jokes about concocting the idea for the accident with David Dobrik and the rest of the Vlog Squad months prior. Jeff says "I lost my vision because of it ... but 60Gs is 60Gs" pic.twitter.com/gLxZLStuBf — Def Noodles (@defnoodles) May 20, 2021
 Wittek initially joked about his fatal accident being planned for money but later was serious about it. He reminded everyone that his misfortune made him lose his vision, cost his mental health, and sarcastically explained it was not a money grab.