Jeff Wittek's Relationship with Ex-girlfriend Cierra Ramirez and His Rise to Fame
The relationship between Jeff Wittek and his ex-girlfriend is ancient history. Yet, it was pivotal for his rise to fame.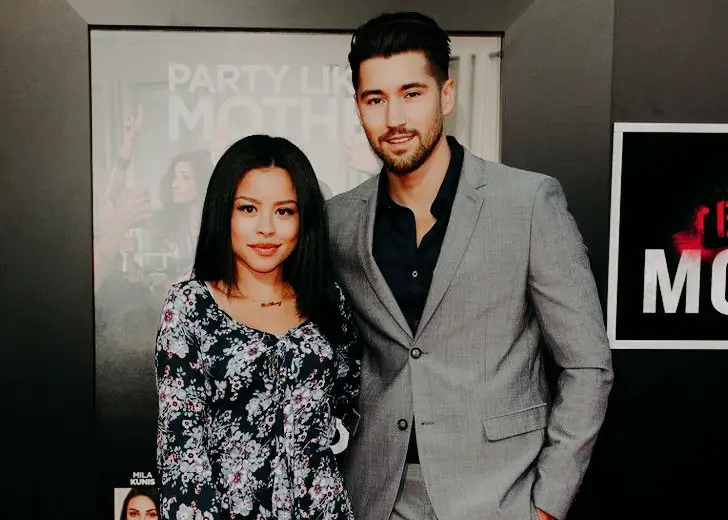 Jeff Wittek was in a relationship with actress and social influencer Cierra Ramirez for three whole years, from 2015 to 2018.
Although the time span of their relationship was not the longest by any means, Wittek has gone on record to admit that its impact on his life and career had been remarkable.
Wittek and Ramirez Were Together 3 Years
Wittek and Ramirez first locked eyes in a club in Los Angeles sometime in early 2015. The couple hit it off instantly, and by February 2015, had made their relationship Instagram official. 
Wittek flaunted his newfound love on Instagram with a snap that featured him carrying Ramirez in his arms. The caption that followed read, 
Vegas was a blur... But from what I can remember, I think I hit the jackpot.
The ex-couple also routinely uploaded enviable snaps of their romantic getaways and casual hangouts on their respective social media handles. However, most of them have since been removed. 
Sadly, everything had been said and done between the two by the time 2018 came to a close.
But the relationship, or rather the past relationship, turned heads again in late 2020 when Wittek credited his success to his former girlfriend. 
He Credits Ex-Girlfriend For His Fame
"He's really easy to hate. But as a fellow guy with no talent and who's only famous because of his ex-girlfriend I can relate to Bryce [Hall]," Wittek introduced the fellow YouTuber when he appeared on Wittek's talk show Jeff's Barbershop.
Going by another conversation Wittek had on Toddy Smith's YouTube channel in 2018, he gained quite a lot of traction on social media because of his relationship with his ex-girlfriend Ramirez. 
In fact, their relationship was rooted so deep in social media that, at a point, the couple had to question if they were in an actual relationship or just doing something convenient for both of them. 
After realizing that their careers would not allow them to be in a fulfilling relationship, they parted ways. 
His Career Took Flight
That being said, it was also during the course of his relationship with Ramirez that Wittek's career as an actor and a social media personality really took off. 
He appeared in two YouTube short films in 2016.
In 2017, he met Toddy Smith, a Vlog Squad member, in New York City at an American Express brand deal event. 
Since both of them were "drunk out of their minds" at the time, they bonded instantly over alcohol. 
Not to oversimplify things, but things were only uphill for the Jeff's Barbershop host from there on out. While he was spending time with his buddy Smith, he was acquainted with another famous YouTuber, David Dobrik, in November 2018.
Over the course of 2018 and 2019, Wittek made several appearances on Dobrik's channel, and in time his own talk show took flight. 
Just to give you an idea, in November 2018, Wittek's YouTube channel gained under 5,000 subs a month, but by February 2019, that number was up to 220,000. And the rest, as they say, is history.