Alex Lange Insta Model Of Age 17 Dating! Taken By This Beautiful Girlfriend
Alex Lange created a YouTube channel where he posted...model has been dating his gorgeous girlfriend...he's captivated by her and doesn't miss a beat to...lovebirds don't just limit themselves to growing on...there are some people who are quite jealous of...have been going strong since...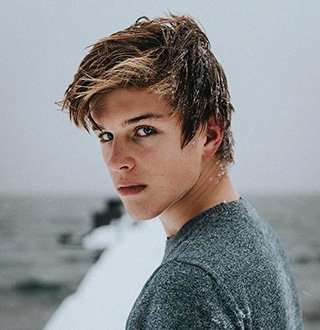 Instagram model Alex Lange was never constantly linked with anyone when it came to romance. And why would anyone bother doing it, since he has only got eyes for his girlfriend of two years?
Alex Lange embraced fame after posting pictures on his Instagram account that has gained over 2.5 million followers. He is also known by some for posting vlogs on his self-proclaimed YouTube channel.
Hitting Vocal Chords: Alex Lange and his friends, Matt and Froy Gutierrez join together for a Carpool Karaoke (Published on 12 November 2017)
You May Also Like: Jordan Clarkson's New Alleged Super Model Girlfriend! Parents, House, Salary & More
Carrying a fitting charm for acting, Alex played a recurring role of a 15-year-old cancer patient named Max in the CBS medical drama, Code Black.
Alex Lange's Bio Reveals Successful Modeling Career From Young Age
Born on 3 March 2001, Alex Lange is a former member of Jake Paul's Team 10 who shares space with AJ Mitchell, Alissa Violet, Lucas Dobre, Marcus Dobre, and Stan Gerards. He became the talk of the town after posting pictures on Instagram, quickly bagging the tag of a model.
But Instagram wasn't the only platform he wanted to carve his name on, so he created a YouTube channel where he posted random entertaining videos, like the one where he applies makeup on Chelsea Crockett, blindfolded. The makeup was a full-on disaster but the video gained a lot of views.
Alex, age 17, also landed himself modeling assignments with Subdued and Brandy USA, which adds to his female fan-following as well. While he might be smothered with internet fame, the model who stands at the height of 5 feet 11 inches (1.8 meters) regards his family as his top priority.  
When asked who he would choose between friends and family, Alex didn't blink an eye to say, family. How cute is that? He often shares his gratitude to his family for supporting him and helping him reach the heightening point of his life. But there's more cuteness to aww over when it comes to Alex's adoration for his girlfriend.
Read Also: Taylor Hill Dating Actor Boyfriend Every Man Envying; Victoria Model Romancing Gleefully
Alex Lange Adores His Model-like Girlfriend: Fans Can't Get Enough Of These Two
The 17-year-old model has been dating his gorgeous girlfriend, Bailee Madison for over two years now. And you bet that he's captivated by her and doesn't miss a beat to show her off on social media sites.
If you don't know who Bailee Madison is, she's the girl who plays the little sister of Josh Hutcherson in Bridge to Terabithia. Yeah, she's all grown now, reaching the age of 19. But anyway, she has been dating Alex for quite a while now and the two are absolutely adorable.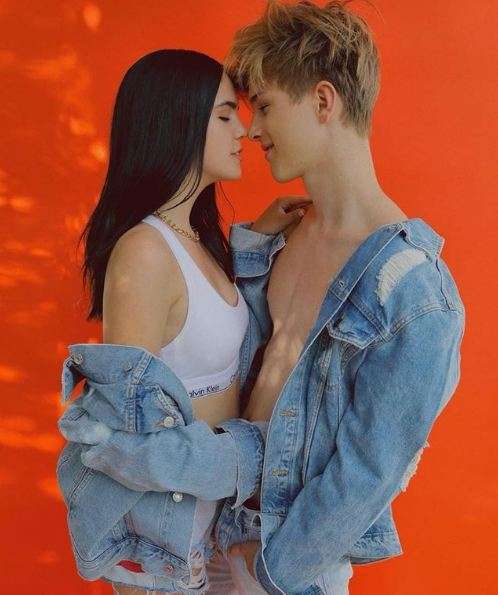 Intimate Yet Cute: Alex and his girlfriend Bailee embrace each other while posing for a picture (Photo: Alex Lange's Instagram | 28 September 2018)
You Don't Want To Miss: Arianny Celeste Dating Status At Present, Has Boyfriend At Age 33? Details
The lovebirds don't just limit themselves to growing on social media; they've even served as the national youth spokespersons for Alex's Lemonade Stand Foundation. The organization encourages kids to raise fund for pediatric cancer patients by running their own lemonade stands.
Isn't that beautiful? And let's not forget to mention the number of people who are quite jealous of the cute couple, but the majority simply ships them. So the hating opinion matters the least. Anyway, Alex and his model-like girlfriend have been going strong since 2016, and there's nothing they would do to change that.