Everything You Need to Know about Cardi B's Old Teeth
Here are the details about how and why Cardi B fixed her teeth.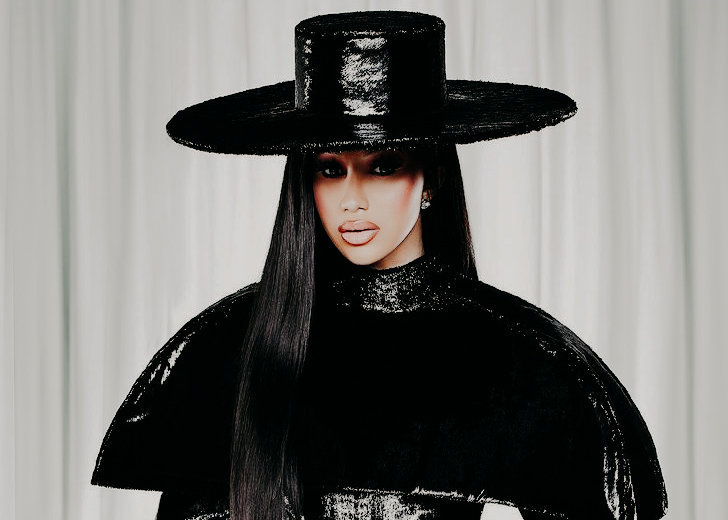 Cardi B is a Grammy-winning Hip Hop artist. The Bronx native took the music industry by storm with her debut single 'Bodak Yellow' under the music label Atlantic Records in 2017. 
The Diamond-certified song topped many charts reaching #1 on the US Billboard Hot 100 chart. She is the second-ever female rapper after Lauryn Hill to top the list with a solo single.
Since then, she has become one of the most prominent artists in the entertainment industry, releasing hit after hit songs. The rapper also makes a lot of headlines because of her no-filter attitude. 
She is not one to shy away from opening about her past, professional, and personal life. The fans are curious about every little detail related to the rapper, including her teeth. 
Cardi B's Teeth Before She Fixed Them
Cardi B joined the cast of the VH1 reality television series Love & Hip Hop: New York in 2015. The reality series helped her gain a large fanbase, winning her the breakout star of the sixth season with Jezebel. 
Along with love, the rapper was also a victim of negative criticism because of her crooked and uneven teeth. 
In 2016, during the reality show's seventh season, the Bronx native debuted her new set of beautiful and uniform teeth. In an interview with AllHipHopTV, Cardi B shared why she got her smile fixed. 
The rapper revealed she had always wanted to do more projects but was holding back. She felt people would be distracted, focusing more on her teeth than on her talent.  
Cardi B further opened up how people heavily bullied her on social media. Even Though the rapper had been okay with her old teeth, she felt hurt because of the negative comments. 
Therefore, she saw Dr. Catrise Austin, her dentist, and went for surgery, which changed her life. Since she got veneers, she has been feeling good about herself. 
In 2017, after the release of 'Bodak Yellow,' Austin also started getting momentum in her business because of Cardi B. Just a week after the song debuted, the doctor revealed her clients tripled because the rapper had made a shout out about her teeth in the lyrics. 
A particular line in the song, "I got a bag and fixed my teeth," had people searching for who Cardi B's dentist was. 
Regarding the procedure cost, the doctor compared it to the price of a luxury SUV, which ranges around $45,000.
Austin has become one of the most famous celebrity dentists with nearly 20 years of experience. In her verified Instagram account, the doctor constantly shares and promotes her business. 
Apart from Cardi B, she has helped other celebrities like DJ Khaled, ASAP Rocky, Wendy Williams, and New York Giant's legend Carl Banks among many more.
Cardi B's Discography 
In just six years, Cardi B has managed to establish herself as one of the most successful rappers. Her discography includes one studio album, two solo mixtapes, and 35 singles.
Cardi B began her musical career in 2015 after being featured on Shaggy's remix of his single 'Boom Boom' alongside singer Popcaan. She released her first full-length mixtape in 2016 and another in early 2017.
Her career gained traction when Cardi B signed a deal with a major recording label, Atlantic Records, in February 2017. She released her first single, 'Bodak Yellow,' in June.
The song was listed in her first studio album, Invasion of Privacy which won her the Best Rap Album at the 61st Annual Grammy Awards, making her the first female rapper to win the category as a solo artist. 
She became the first female rapper to have multiple hits on the Hot 100 with the single 'I Like It,' featuring Bad Bunny and J Balvin. 
She has released other critically acclaimed songs like 'WAP,' 'Up' and collaborated with G-Eazy and ASAP on 'No Limit' and Maroon 5 on 'Girls Like You.'
Cardi B recently revealed she is pregnant with her second child at the 2021 BET Awards. On stage with Migos, the rapper joined her husband, Offset, while flaunting a huge baby bump.
The couple shares another child, Kulture Kiari Cephus, born in July 2018.