Who Is J Balvin Dating? Know More about His Girlfriend Valentina Ferrer
J Balvin's girlfriend Valentina Ferrer is a former Miss Argentina.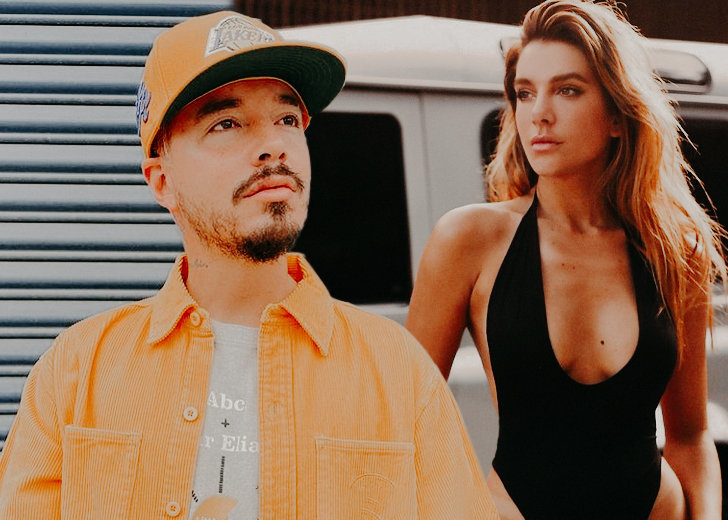 Everyone wondered who J Balvin's mysterious muse was when the Colombian singer walked the Grammy's 2019 red carpet clutching the hand of a stunning blonde lady. 
Now we know that it was his girlfriend, Valentina Ferrer, a 27-year-old Argentine model, and former Miss Argentina.  
The couple first met when Ferrer played the part of Balvin's wife in his 2017 music video for the song titled 'Sigo Sigo Extrañandote.' 
The two walked the New York Fashion Week red carpet together in 2018 after dating for some time.
In an interview with the New York Post later that year, Ferrer discussed her future intentions. However, she didn't reveal much about her relationship with the 'I Like It' singer. 
"I want to have a big family — three or four kids," she told the publication house. "I'm a simple girl."
Keep reading to learn more about Balvin's lady love.
Ferrer Represented Argentina at the Miss Universe Pageant
The model from Córdoba, Argentina, earned the title of Miss Argentina in 2014. In the same year, she also placed in the Top 10 in the competition for the title of Miss Universe.
Ferrer started her modeling career at 20 in Miami. After studying physical education in Buenos Aires, she went on a trip to Miami with her friends. It was there that Erin Lucas, the former director of Elite Model Management, noticed her and asked if she wanted to be a model.
She was paid $100 for her first runway presentation, which took place during Miami Swim Week.
Balvin took his girlfriend to several red carpets and events during their relationship, but she was already used to flashing lights and cameras from her profession. 
"I enjoy it; I enjoy going to events. I love music and I love to be able to go with him," she told People Espanol in 2019 on being the singer's date to Premio Lo Nuestro and the Grammys, among other high-profile events. She noted she is used to being in front of cameras and it has never been an issue for her.
The Couple Is Expecting Their First Child 
Balvin and his girlfriend Ferrer confirmed their pregnancy after months of speculation in April 2021. The two revealed they were expecting their first child on the cover of Vogue Mexico, released on April 15, 2021. 
The black and white shot featured Ferrer wearing undone bottoms and a crop top flaunting her baby bump while Balvin held her belly from behind. He is almost exactly behind her for the black-and-white photograph thus only a glimpse of his face is visible.
She also took to her Instagram account to share the portrait and captioned it, "The family is growing." Balvin left a simple heart emoji in the comment section.
Ferrer revealed in the interview with the magazine that she had taken three pregnancy tests since she wasn't sure if she was pregnant.
"I couldn't believe it. But what surprised me the most was when I felt it kick for the very first time," she said.