ASAP Rocky, after Having Many Girlfriends, Has Finally Found 'the One'
"So much better when you got the One," said Rocky, "She amounts to probably, like, a million of the other ones."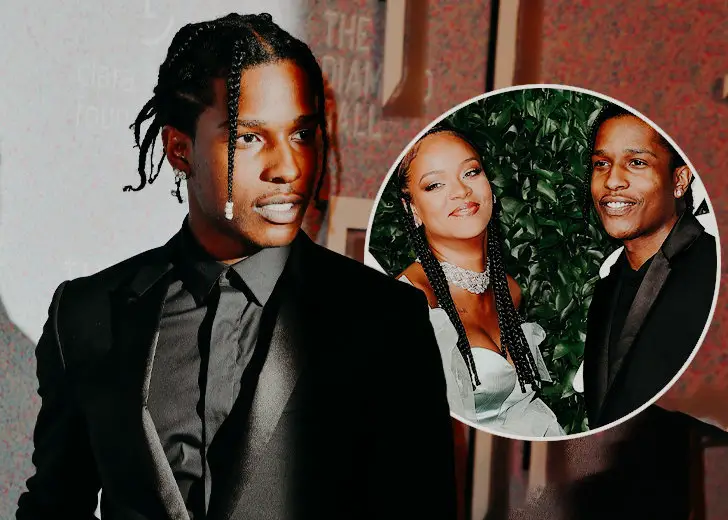 A$AP Rocky (pronounced ASAP Rocky) has finally found the one true love of his life in Rihanna. The road to finding himself the woman of his dreams was not a short journey by any means.
The rapper has earned himself bragging rights for his fashion, musical experimentation, and of course, his long list of girlfriends before RiRi. 
Here's a timeline of the 'Fashion Killa' rapper's previous love interests:
June 2011 to June 2012
For a year since the summer of 2011, Rocky dated Australian rapper Iggy Azalea. Azalea was also spotted with Jimmy Butler back in 2018.
2012
Although not official, the 'Babushka Boi' artist was reportedly seeing songstress Rita Ora.
November 2012 to October 2014
By the end of 2012, he was already with model Chanel Iman. The love birds were together for two years before they finally called it quits. 
Late 2014 to 2017
In the latter months of 2014, Rocky entered another relatively long-term relationship with Love & Hip Hop: New York star Tahiry Jose.
2017
The rapper was officially inducted into the Kardashian-Jenner clan on May 1, 2017, when he and Kendall Jenner made an appearance at the Met Gala. That being said, the rumors of the two being together had been around for a while before that. 
Still, in September that same year, Jenner was spotted multiple times with Blake Griffin, implying that her relationship with the rapper had concluded. 
His Relationship with RiRi
Most recently, the 'Wild for the Night' rapper has been linked to the global pop phenomenon Rihanna. 
During a May 2021 interview with GQ, he confessed, 
So much better when you got the One. She amounts to probably, like, a million of the other ones.
Rocky was also spotted with the 'Umbrella' songstress in her homeland of Barbados back in December 2020. Coincidentally, his father was also a native of Barbados before he migrated to the U.S. 
The rapper recalled that his time there was almost like a homecoming because he got to see the land his father called home before they moved to the states. It was nostalgic, he claimed. 
Rocky Would Make 'an Incredible' Dad
In the same interview, the rapper was questioned if he was ready to take up the responsibilities of becoming a father. In response, the fatalistic rapper was absolutely ready to become a dad if that was what his destiny was. 
He was also fairly confident in his parental abilities. 
Nah, but like, I think I'd be an incredible, remarkably, overall amazing dad. I would have a very fly child. Very.
The rapper has been enjoying the company of his newfound love. While the rest of the world held its breath in the pandemic, the two of them took a tour bus from Los Angeles to New York City while crisscrossing through over half a dozen cities in between. 
They could have definitely filled more than a few stadiums given their combined fandom, but they weren't on the road to perform. They just wanted to have a good time.