Have Rita Ora and Taika Waititi Been Secretly Dating? The Internet Thinks So
Rita Ora and Taika Waititi have given the netizens enough reasons to believe they are an item.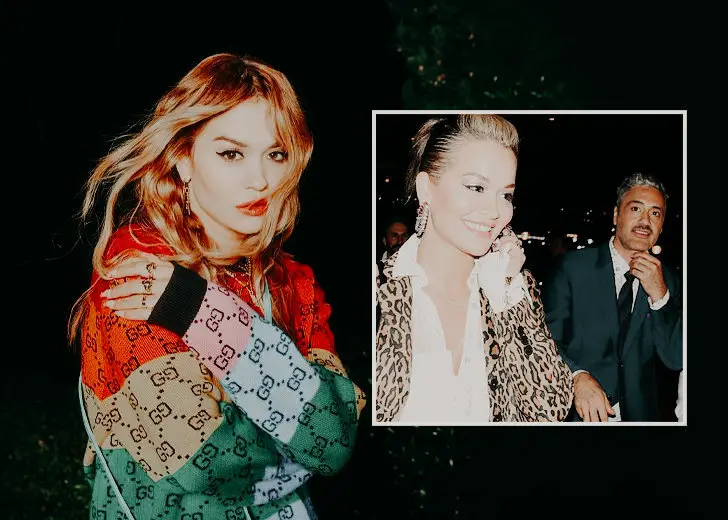 Rita Ora has left fans scratching their heads with all the latest dating rumors swirling around. The internet has enough reasons to believe she is dating New Zealand-born Thor director Taika Waititi, but neither of them have confirmed anything.
The two were spotted together at the premiere of Stan's RuPaul's Drag Race Down Under in Sydney at the Sydney Opera House.  
They entered the event together but maintained a careful distance at the red carpet to avoid being photographed together. Once inside the venue, while waiting for the event to start, the two looked cozy. Ora appeared to lay her hand on Taika's shoulder as they whispered to one another.
Later, the singer and filmmaker attempted to make a hasty exit as they darted from their seats. Ora hesitantly waved to fans before Waititi followed her out a side door. Outside, Waititi gently placed his hand on Rita's back before stepping away to take a phone call.
The Two Have Been Reportedly Dating since March
The two have reportedly been a couple since early March. They are both in Australia and have been seen together on numerous occasions with their other celebrity pals.
The duo was seen exiting a private jet with Chris Hemsworth, his wife Elsa, and Matt Damon following a trip to the Gold Coast.
The two first sparked dating rumors when Ora shared an incredibly cozy photo with Waititi on Instagram which has been since deleted. They had matching Gucci cardigans on with Waititi in a cap that blocked out his face. He had his arms wrapped around the 30-year-old songstress. 

Rita Ora and Taika Waititi (Source: Rita Ora's Instagram)
Ora and Her High-Profile Relationships
Ora's previously dated French director Romain Gavras. The pair was together for over 6 months before calling it quits. 
The couple tried to make it work, but they barely saw each other due to work commitments. With lockdown restrictions and Ora's impending trip to Australia to film their version of The Voice, the writing was very much on the wall. 
In 2018, Ora was romantically linked to The Amazing Spiderman actor Andrew Garfield. They were together for four months.
Ora's most bitter split was probably with Scottish DJ Calvin Harris, who allegedly refused to let the singer use any of the material he had collaborated with her on for her album after their split in 2014. The two finally cleared the air in 2017, and Harris lifted his music ban.