Zoe LaVerne Responds to Being Called Child Abuser for Piercing Daughter's Ears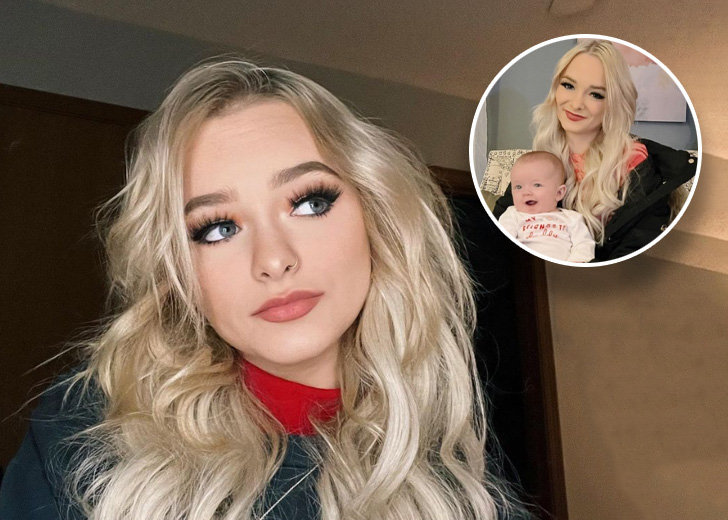 Ever since Zoe LaVerne gave birth to her daughter Emersyn, she hasn't strayed too far away from drama. 
Last October, LaVerne and her husband, Dawson Day, gave birth to their daughter, and since then, they have been sharing adorable family photos with their followers on social media. 
Recently, on April 27, Day shared an adorable TikTok video of their family outing. 
He revealed in the caption that they had gone to the mall to get their daughter an ear piercing. 
He also noted that she had been crying in the video because she was teething, not because of the ear piercing. 
Unfortunately, what was supposed to be a normal day-out video turned into a disaster when some netizens criticized the parents. 
Many said that LaVerne was a child abuser for getting her daughter's ear pierced at such a young age. 
"I can't stand people who pierce baby's ears. Evil, why not wait until they ask? Just causing a baby pain just because you think it is nice," one user wrote. 
Zoe LaVerne Responds to Being Called Child Abuser over Daughter's Ear Piercing
Def Noodles, netizen's go-to account for cultural commentary and influencer tea, spun this into a story and uploaded a post on Instagram. 
Many users continued calling out the TikTok star in the post's comments section. 
"She dated a 13-year-old, but this was yalls last straw," one user wrote, while another commented, "Why would you do that?"
But unlike other times where LaVerne was mostly criticized, this time round, many people were on her side, saying that getting ear piercing at a young age was normal. 

Zoe LaVerne posted a picture of her daughter's ear piercing on her Instagram story. (Source: Def Noodles/Instagram)
LaVerne also responded to the "child abuser" comments on her Instagram story. 
She said she didn't comprehend why people would call her that, and also, if it were true, piercing places would not have allowed their daughter's ear piercing. 
The TikTok star added that babies were allowed to get their ears pierced after they turned two months, and it was better to do it at a young age because they didn't touch their ears, allowing the piercing to heal properly.
She shared that she had gotten hers pierced at six months old, and if her daughter didn't like her piercing, she could always get it closed up. 
Zoe Laverne Called Out for Selling Her Baby's Photos
This is not the first time LaVerne got into a drama with the netizens. 
Previously, netizens wanted to cancel her for selling her newborn baby's photos. 
Last October, after their daughter was born, the TikTok star took to Instagram to announce the birth. 
But in the caption, she stated that fans had to pay a certain fee if they wanted exclusive pictures of her baby and behind the scenes of her birth. 
Unfortunately, this did not sit well with netizens, who criticized her for using her newborn daughter to earn money.
After many backlashes, she explained she used a paywall because she wanted to share her beautiful birthing journey while maintaining her daughter's privacy. 
She apologized and said she would donate all the money to a local animal shelter.