Are Zoe LaVerne and Charli D'Amelio Friends? Zoe Ends the Beef
Zoe LaVerne claims to have matured a little thanks to motherhood.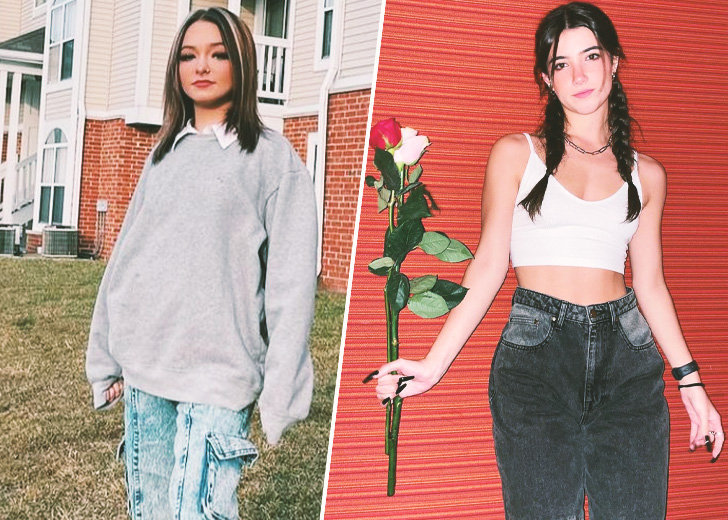 Are Zoe laVerne and Charli D'Amelio friends ?
This question has been on everyone's mind ever since LaVerne was caught in a controversy last year. LaVerne, who skyrocketed to fame thanks to TikTok, once dominated the app. But when D'Amelio slowly caught up with her, LaVerne was not happy about it. 
Zoe LaVerne Crying Because of Charli D'Amelio
In a YouTube video released by her ex ,Cody Orlove, there was a clip of LaVerne sitting on the floor and crying as she dissed D'Amelio for surpassing her in TikTok followers. She called D'Amelio a "b**ch" and claimed she was better than her. 
LaVerne's rather one-sided clash continued when another audio of hers leaked a few months later, in November 2020. She directed profanities at D'Amelio, who now has over 126 million followers on the video-sharing app. 
The video and audio found their way to the D'Amelio sisters, who called her out in a series of sarcastic comments on Twitter. Shortly afterward, LaVerne shared that she had apologized to D'Amelio iterating that she was not in the best state when she said those things. 
Now, if you are wondering, "Does Charli D'Amelio like Zoe LaVerne?" we don't know for sure, but according to LaVerne, the younger D'Amelio sister left her apology message on read, meaning she had seen the message but chose not to respond to it. 
Nothing much happened afterward, but LaVerne recently spoke up about her beef with D'Amelio. 
Zoe LaVerne Looks Back on Her Feud with Charli D'Amelio
LaVerne, who recently gave birth to her first child, shared that becoming a mother changed her outlook on life. With this new perspective, she shed some light on old controversies, including her feud with D'Amelio. 
In an interview with Insider, she shared that people misunderstood her feelings for D'Amelio. Contrary to popular belief, she did not hate D'Amelio and said that it was great everyone had a voice on TikTok. 
Honestly, I think it's great that TikTok is giving all of us females a platform where we can have a voice and encourage other young people to chase their dreams and not be afraid to be their true selves.
LaVerne added that she received a lot of scrutiny from the public, which overwhelmed and scared her. She explained that everyone had a way of seeing things and that they had their opinions on it. She shared that she tried her best to do the right thing, but sometimes she made mistakes like all human beings. 
Over the past year, LaVerne has been caught in many controversies. She faced backlashes and was accused of pedophilia and grooming after she was caught kissing an underage fan. A few months later, she was once again criticized for selling photos of her newborn baby.
She apologized for it and promised to donate the proceeds. 
In the interview, she shared that now she looks back at her actions and laughs. She credited motherhood for changing her perspective. She added that having a baby made her grow up and mature a little.