Who Is YungBBQ? A Look at Her Rise to Fame after Going Viral
At 8 years old, YungBBQ was a head mimer at the Royal Theater, a historic Black theater in St. Petersburg.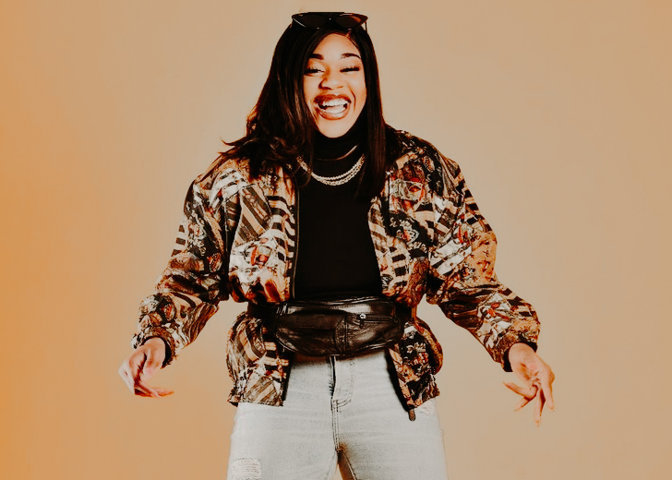 YungBBQ is a social media sensation who rose to prominence during the earliest days of the COVID-19 pandemic in 2020.
She caught everyone's eye after one of her dance videos on Instagram showed her dressed up in costumes inspired by pop-cultural figures and fictional characters.
Over a year after coming into the spotlight, she now has over 1.7 million followers on Instagram and over 337,000 followers on TikTok. And it only keeps increasing.
During an interview with 21 Ninety, when asked about her unique name, the social media sensation said, 
It's just me. I put myself out there as who I am and what I love to do. I combined the two and that's Yung BBQ. Just me.
But who exactly is this young entertainer? Is YungBBQ her real name? How old is she? Scroll through as we bring detailed insight into the social media star, as well as the process behind creating her content.
YungBBQ's Real Name
YungBBQ, a 21-year-old dancer, was born Alexis Feacher and grew up in St. Petersburg, Florida, along with her four siblings — two brothers and two sisters.
Speaking to the New York Times in April 2021, YungBBQ's mother Patricia Bauford revealed her daughter started showing interest in dancing and miming from a young age.
To let her follow her interest, the family admitted her to the Royal Theater, a historic Black theater in St. Petersburg, where she became a head mimer by 8.
Feacher subsequently learned various types of dance, including ballet, modern jazz, and hip-hop. To learn hip-hop, she moved to New York City and attended a summer dance workshop in 2019.
In NYC, she trained under her brother, Charles Smith, a professional choreographer who has worked with the likes of Lizzo, Jidenna, and the Brooklyn Nets.
Her Thoughts after Her Video Went Viral
In the same interview with the New York Times, YungBBQ talked about her initial thoughts after one of her videos went viral overnight.
She said that she felt when someone becomes viral, it stays for about a week. But she wanted to catch up on the quick fame she had gained.
"So I started creating a lot of videos during that time. I was more focused on, 'People are watching me now. I don't want to just leave it,'" she added.
To no one's surprise, YungBBQ's plan worked as her audience kept growing. Her followers started loving her content and became familiar with her living room, where she recorded her videos in her work uniform.
Newer Opportunities
The limelight has brought various new opportunities for YungBBQ. Since getting recognition, she has been approached by independent artists and record labels, asking if she could make dance videos to their songs.
As of this writing, she has already collaborated with Footaction, Spotify, and Atlantic Records. In addition, she signed a deal with Netflix to recreate the opening scene of the sitcom Girlfriends when the show was released on the streaming platform.
Her other Hollywood contributions include her video for the 35th anniversary of the Janet Jackson album Control and a video for the premiere of HBO's The Fresh Prince of Bel-Air Reunion.
As she moves ahead in her career, she aspires to keep making interesting videos in collaboration with brands and artists to support herself and her family.
With all her work, YungBBQ is suspected of having already earned a decent net worth. But she is yet to comment or disclose her financial status yet.