Lizzo Speaks Her Mind on Black and Brown Women Being Left Out of the Body-Positivity Movement
Lizzo has joined Dove's Self-Esteem Project to talk about body positivity and social media.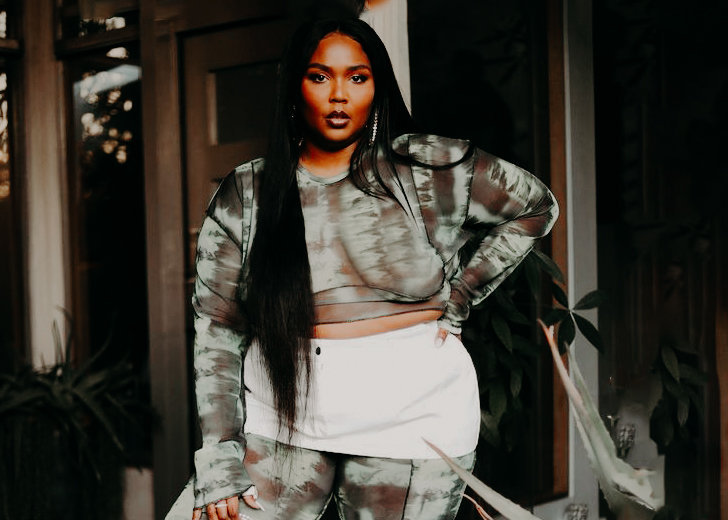 Grammy-winning artist Lizzo has always used her platform to speak up about body positivity. On April 19, celebrating the start of her horoscope month Taurus, the singer posted an unfiltered naked selfie on Instagram. 
With this, she also announced her partnership with Dove on their Dove Self-Esteem Project. 
Dove has been working on this project since 2004 and has recently embarked on a journey to remove the stigma around 'perfect' selfies and pictures posted on social media. 
Lizzo, who shares Dove's purpose, has joined the #TheSelfieTalk campaign. Her primary motive is to reverse social media's adverse effects and change the outlook on beauty standards. 
On April 30, Lizzo had a conversation with The Cut about body positivity and how black and brown women are left out of the body-positivity movement. 
Lizzo Speaks Out
The rapper believed black and brown women have been neglected because of the commercialization of body positivity.
Since it has become mainstream, she opined that the movement has been cleaned up and commercialized into something that is becoming an unfavorable environment for women of color. 
She maintained that such commercialization has helped with the fact that everybody could be body positive and have self-love; however, original creators have not been credited. 
Despite having many benefits from body-positivity movements, the 'Truth Hurts' singer accepted that lot of triggering and fat-phobic behaviors have also shown up. Body checking, comparing sizes, and body shaming have skyrocketed with the increase in the movement. 
'Oh, it's midsize girls' turn; big girls, you've had your moment.' Huh? It's not about a moment. It's about this system that oppresses big bodies.
Lizzo said that people need to honor the gravity and the reason why this movement was created. She encouraged them to love themselves and thank the people who paved the path for the campaign by being vocal. 
Social Media and Body-Positivity 
The 'Juice' singer used to constantly question the people she saw on her social media — if they were like the way they portrayed themselves or not. She wondered if people were that 'perfect,' but her friend explained photo modification and alterations. 
This opened the singer's eyes, and she realized how she believed everything she was seeing. She learned how harmful it was to oneself to see somebody with an unobtainable body or beauty standard. 
Lizzo admitted she used to edit a lot, but Confidence Kit from Dove helped her build a positive relationship with her social media. 
She learned various lessons, like how she could just unfollow someone or not curate her internet experience so that she wouldn't look at things that are harmful to her. She also deleted apps like Twitter from her phone. 
She confessed she had to learn to find people who look like her- who had body, hair, and smiles like hers to have a good relationship with her social media. 
Regardless, Lizzo believed social media caused her to overthink about her body. Putting oneself on social media meant they had been forced to face themselves. 
But there are two sides to every coin. It was good in many ways as the singer sees it as a gateway to fall in love with oneself and not a gateway to be overly critical and hating oneself. 
It is all on which side of the coin they wish to stay at.