Will Smith Doesn't Seem Thrilled With This Fans' 'Fresh Prince of Bel-Air' Tribute
Will Smith doesn't seem thrilled with this fans' 'Fresh Prince of Bel-Air' tribute to him.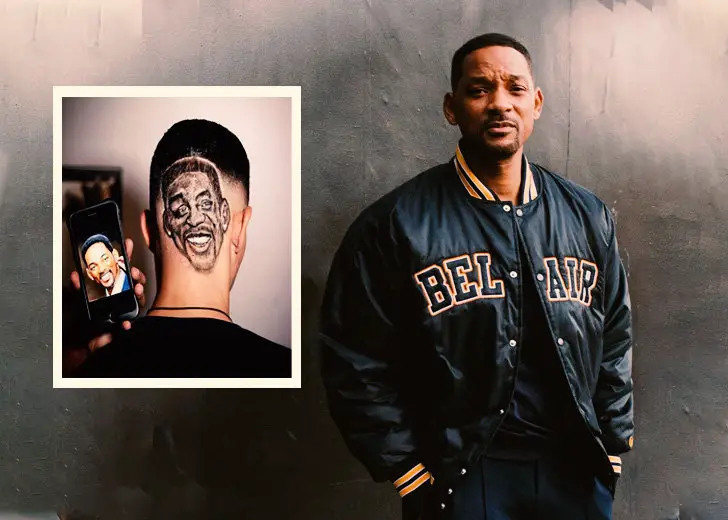 Will Smith launched his career and catapulted to fame with his role in The Fresh Prince of Bel-Air star Will Smith.
Although the show ended over two decades ago, it is still popular as ever, thanks to streaming platforms. Fans cannot help but rap along to 'Yo Home to Bel-Air!'
The show featured many universal and timeless stories and themes that, 25 years later, are still relatable and relevant. In November last year, the show's cast gathered for a special reunion for HBO Max, where everyone shared fond memories of working together and reflected on The Fresh Prince of Bel-Air's legacy.
Fans' Pay Tribute to 'Fresh Prince of Bel-Air' in a Very Unexpected Way
Smith frequently shares nostalgic photos of the show along with funny memes and jokes inspired by the show on Instagram.
In a recent Instagram post, Smith shared a series of photos showing how a fan paid tribute to him by getting shaved undercut portraits of his iconic character.
Smith also added a clip from his 2005 comedy movie Hitch where he says, "Don't ever do that again."
Smith didn't seem so thrilled about the way he was honored, but his fans thought otherwise. Many fans bombarded the comments section with laughing emojis and appreciated the humor of the situation. 
'Fresh Prince of Bel-Air' Is a Cult Classic
Although Smith clearly would have appreciated a different tribute, the fan was a die-hard and aptly so. The show has been lauded by fans and critics for its comedic charms and the ability to tackle critical social issues to break stereotypes.
This sitcom featured a wealthy African American family living in a Bel-Air mansion with a butler next door to The Reagans, and this was unlike anything on mainstream TV. The show also explored thorny issues like racial prejudice, class privilege, drug abuse, and gambling addiction, to name a few, conscientiously.
Another reason the show was highly acclaimed was the appeal it endured because of the show's non-stereotypical family dynamics and interaction. Each episode ended with a lesson that viewers could take away, and the characters concerned became wiser and better for the experience.
The show redefined what it meant to be an African American in the 1990s, and although the show is not without flaws, it left its marks as one of the iconic TV shows.