Will Arnett Welcomed a Son with Girlfriend Alessandra Brawn Following Divorce from His Ex-wife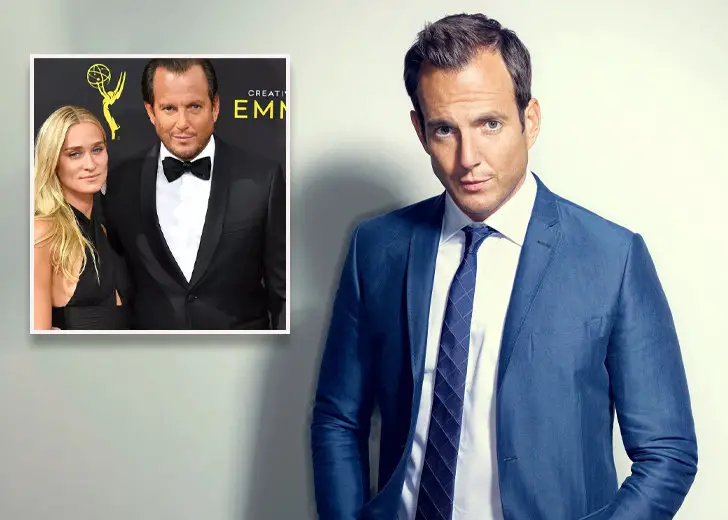 In May 2020, actor Will Arnett became a father for the third time.
However, his third baby, son Alexander Denison Arnett, was his first child with his present partner, socialite Alessandra Brawn.
Otherwise, the Arrested Development star was previously married to his longtime wife and actress Amy Poehler. From his marriage to her, he has two elder kids [both sons]: Archie Arnett and Abel Arnett.
Will Arnett's Child with Present Girlfriend
The actor and his girlfriend welcomed their first child together on May 27, 2020, in Los Angeles.
The special news was first confirmed by the actor's rep, who told People that the couple had taken the baby home and everyone was doing well.

Will Arnett and his partner Alessandra Brawn at Emmys. (Photo: Twitter)
Speaking with The Guardian in February 2022, Arnett talked about his baby with Brawn, the former CEO of clothing brand Chapel, and how it was different to become a father in his 50s compared with having his first in his 30s.
"Well, when you already have kids, you know how long the road is," he said before recalling a recent instance with his kids.
He added, "Like, this morning, just getting my two older boys out of the house and to school took a couple hours and by the time I'm home it's 8.30 and I'm three hours into the day already and I'm like: 'Oh my god. I'm in this for A WHILE.'"
Moreover, he is a very private person and even opts out from posting his potential wife Brawn or his third child on social media.
Meet Will Arnett's Potential Wife Alessandra Brawn
Arnett's potential wife and longtime girlfriend Brawn works in marketing and PR in New York City and was once celebrated as one of the Hottest Socialites of 2017.
She started out working for luxury lingerie brand Kiki de Montparnasse after studying Communications at Emerson College.
Brawn later decided to start her own clothing company, Chapel, in 2016.
Her brand initially became a big name and was worn by celebs like Rihanna, Kanye West, and A$AP Rocky. However, the brand, known for its vintage T-shirts, got shut less than two years after the first opening.
Began Dating after Separating from Their Respective Partners
Arnett and Brawn apparently came together and began dating after both separated from their respective ex-partners. 
Brawn shares a son with her ex-husband, Jon Neidich.
Speaking about the award-winning actor, he tied the knot with his ex-wife Poehler on August 29, 2003.
The two even appeared together in four episodes of Arrested Development, one episode of Parks and Recreation, and in the films such as Blades of Glory, Spring Breakdown, and Monsters vs. Aliens.
But their marriage didn't go well, as they separated in 2012. Later in July 2016, it was announced that their divorce was finalized.
Even before Poehler, Arnett was married to another actress Penelope Ann Miller from 1994 to 1995.
On the other hand, Brawn and her ex-husband had a grand wedding in Tuscany, Italy in 2014. They had also documented their marriage in Vogue.
But due to alleged differences, the former couple ended their marriage in 2018.
Following all that, Arnett and Brawn reportedly began dating but it is unclear how and when they first met and started their relationship.
They first made their relationship public at the 2019 Emmy Awards. And they have been together ever since.