Amy Poehler Is Keeping Quiet about Her Dating Life and Enjoying Being Almost 50
Amy Poehler shares two sons with her ex-husband Will Arnett.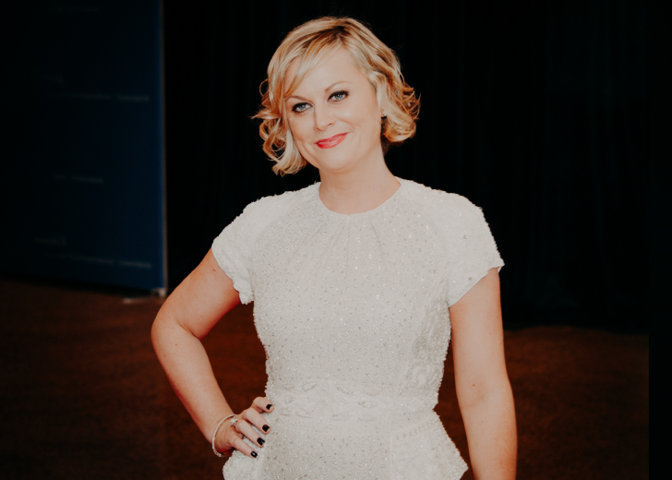 Amy Poehler has long been mum about her personal life. In recent years, the actress and comedian, after her divorce from Will Arnett in August 2016, has hardly opened about her relationship status.
But it seems like she is not concerned about her love life much. In fact, she is enjoying every moment of her life while she is inching towards her 50s.
Enjoying Her Age
Poehler sat down with the New York Times magazine's journalist David Marchese in February 2021. They talked about her approach towards life since she was turning 50 in September this year.
The diva, who was born on September 16, 1971, admitted that 50 felt way older than 40, but she enjoyed it.
"But I like being the age I am. I guess this is every moment of life," she said before adding,
You start the story, and you go: I don't like this. I don't get this. Who are these characters? What is this story about? And then in the middle, you're like: This is so good. I don't want it to end. Then it ends, and you think the next story is not going to be as good. That is what growing up is. It's the reluctance to start a new story.
The Saturday Night Live anchor further stated when someone is around their 50s, they are usually a little out of breath from outrunning the voices. And the voices can either be their own or of the society.
Another cool thing Poehler feels about being older is that she has survived bad times in the past and is equipped to face them without fear in the days to come.
Divorced Since August 2016
Although Poehler's current relationship status is under wraps, it was not the same some years ago. She was married to Canadian actor Arnett. 
The actress and Arnett tied the knot on August 29, 2003, after dating for four years. They first met in 1996.
After getting married, the two worked together on several projects, including Blades of Glory, Arrested Development, Horton Hears a Who! and The Secret World of Arrietty.
Together, they also welcomed two sons, Archie, born in October 2008, and Abel James, born in August 2010.
But Poehler's marriage with Arnett didn't last long. They announced their separation in September 2012. Two years later, the actor filed for divorce, which was eventually finalized in August 2016.
Talking about her divorce in her 2014 memoir, Yes Please, she wrote,
When you are a person going through a divorce, you feel incredibly alone, yet you are constantly reminded by society of how frequently divorce happens and how common it has become. You aren't allowed to feel special, but no one knows the specific ways you are in pain.
In between their separation and divorce, she briefly dated American actor Nick Kroll while Arnett was romantically linked with American author Katie Lee. The actress and her ex-boyfriend Kroll separated sometime around 2015.
Now, after the divorce, Poehler and Arnett maintain a friendly relationship to provide a good upbringing to their two children.
They reportedly quarantined together in 2020, as they were spotted side-by-side together for an appearance on a Canadian television special called Stronger Together, Tous Ensemble.