Will Arnett Wouldn't Mind Doing a 'BoJack Horseman' Season 7
Will Arnett will return for 'BoJack Horseman' if the show is picked back up.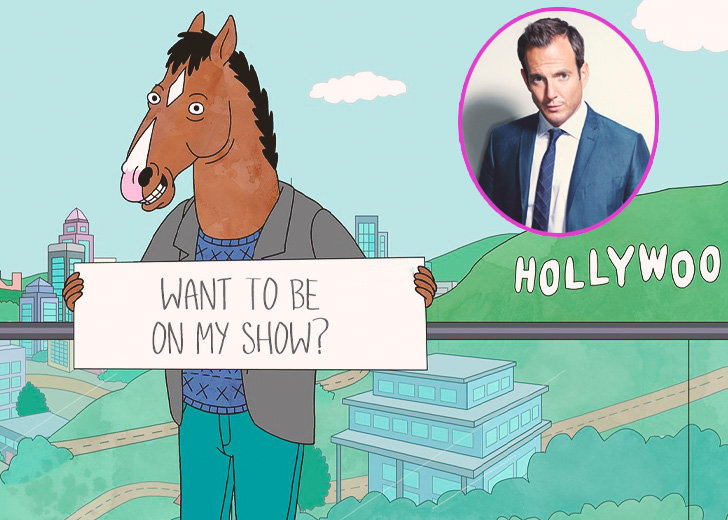 BoJack Horseman is often considered a masterpiece when it comes to adult animations. Centered on BoJack, an anthropomorphic horse, who also happens to be a washed-up star of a 1990s sitcom, the series explored much of the human condition, including topics such as depression and addiction.
BoJack Horseman premiered on Netflix on August 22, 2014, and initially received mixed reviews. However, midway into season 1, the series grabbed the attention of viewers and critics alike, receiving much praise.
The love and praises the series received only grew with each subsequent season, and despite BoJack Horseman's sixth season ending well over a year ago (on January 31, 2020), it continues to be one of the most loved and watched animated series.
The first five seasons all had 12 episodes each, and the sixth season had 16 episodes, split between two parts, with 8 episodes each. And while the sixth season ended on a complete and definitive note, it wasn't Raphael Bob-Waksberg, the show's creator's decision to end it there.
During an interview with Vulture, Bob-Waksberg explained it was Netflix that decided to put an end to BoJack Horseman after six seasons.
I asked Netflix a few years ago, 'Look, do me a favor: If you ever think I should not do that, if you think maybe we've reached the end of the road, just give me a heads-up'… So when they picked up season six, they said, 'Hey remember how you asked for that heads-up? We think this is your heads-up.' So I'm very grateful that we got that notice.
Bob-Waksberg further explained that he was surprised by the notice as he had thought BoJack Horseman would go on for a couple more years. He also added that while he was thrilled with the show's six-year run, he didn't want to rule out any prospects of a possible continuation.
Given his words, while not likely, it's still possible that the animated series starring a talking horse could return for season 7. And Bob-Waksberg isn't the only one who is open to the possibility.
Will Arnett, who voices BoJack, has expressed his willingness to reprise his role if there was another series or special when talking to Digital Spy.
I'd never say never [to returning as BoJack]... I have such faith in Raphael, I think that he's such a unique, talented voice, that were he to say 'hey, I've got another story that I want to tell in this world', I would fall right in line behind him. Because I think his vision on this is always really right on.
BoJack Horseman has struck a chord with many of its viewers with its accurate portrayal of life and human beings. Because of this, the show still has a huge fanbase that is loyal to it.
Many among them want more of the series, and given its record of getting better with each season, it wouldn't be a surprise if BoJack Horseman gets picked up once again, whether for another season, a movie, or a special. For now, however, there's no news of it being continued.