'My Big Fat Fabulous Life' Star Whitney Way Thore Addresses Criticism about Her New Relationship
Whitney Way Thore's new man hails from France.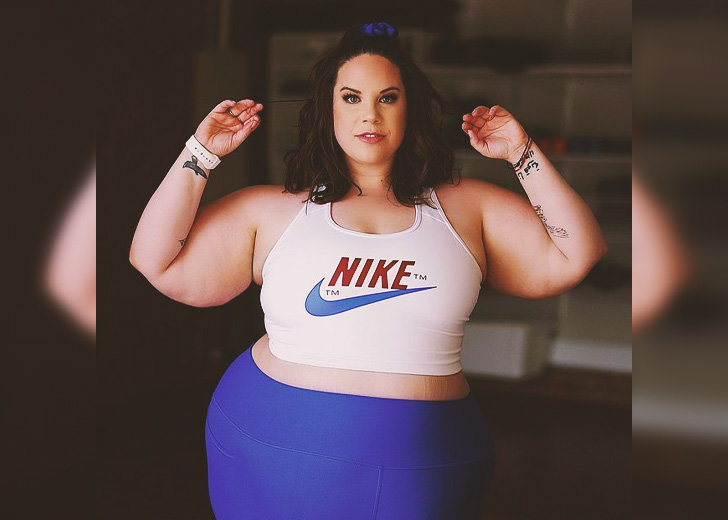 Reality star Whitney Way Thore is relishing her new relationship with her secret new beau, who apparently hails from France.
Earlier this year, on June 21, the My Big Fat Fabulous Life star introduced her new boyfriend to her followers on Instagram by sharing a series of snaps of the couple from their trip to France. The photos saw the pair posing in front of the Louvre and exploring Parisian streets.
But she kept her man's identity a secret, as she covered up his face in every shot and wrote, "...when your French man says he values his privacy but you still wanna share him, this is what social media gets."
Thore also said she always had a love-hate relationship with social media while adding it had become more complicated since the last year, referring to her breakup with her ex-fiancé Chase Severino in May 2020.
Whitney Way Thore's New Relationship Was Heavily Criticized
Since the reality TV star chose to keep her new love interest under wraps, many fans sent their throughs to Thore via comments and DMs.
And while most of them sent congratulatory messages for her new relationship, some criticized it by assuming her boyfriend was embarrassed by her and, therefore, wanted to keep himself unseen.
In the wake of that, Thore, who has 1.1 million followers on Instagram, took to the platform on September 1 to address the matter and called out people for disrespecting the couple's decision to keep her new beau out of the spotlight. Defending their decision in her long caption, she wrote:
Because he doesn't want his face shown on TV to millions of people around the world, he must be embarrassed of me? There's a big difference between being in public with someone versus choosing to put your identity on display on the internet and TV for people to rip apart.
She also revealed that she has had eight serious relationships so far in her life but had only revealed three of them in public. She added she was loved deeply even though many of them were kept away from the spotlight.
The internet personality even bashed the body-shamers, saying if they felt they couldn't get love because of their size or for any other reason, they shouldn't project the same thing onto her.
"Some people cannot let others be happy. He wants part of his life to be private - nothing at all wrong with that. Wish you both all the happiness," someone commented on her inspiring post.
Whitney Way Thore's Breakup Story
Before the present relationship, Thore's last known relationship was with Severino, and their relationship was also documented on the sixth season of TLC's My Big Fat Fabulous Life, a show that follows the weight loss journey of people.
They had a romantic engagement, as he proposed to her at the top of the Eiffel Tower in October 2019. But things went south when it was revealed that he was simultaneously dating another woman and even fathered a baby with her.
The relationship eventually ended with Thore confirming it through an Instagram post on May 21, 2020.