'My Big Fat Fabulous Life' — Get to Know Buddy Bell, Whitney Way Thore's BFF
Know all about Buddy Bell and his relationship with Whitney Way Thore.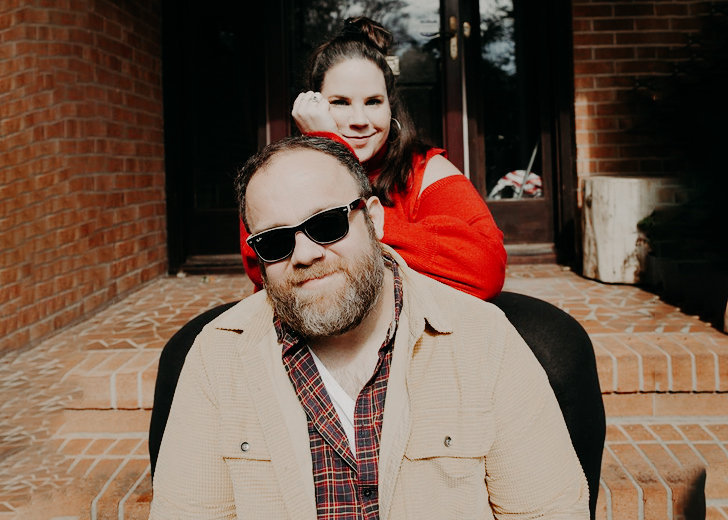 My Big Fat Fabulous Life is a TLC reality show that revolves around the life of Whitney Way Thore. The show documents Thore's life as a woman who weighs over 350lbs and battles with weight loss.
In addition, the series explores body positivity, female empowerment, and self-love via Thore, who tries her best to move forward in life, ignoring the negativity.
For the past eight seasons and 113 episodes, My Big Fat Fabulous Life has featured Thore's friends and families. One of the most prominent faces is that of Buddy Bell, Thore's best friend. 
Who Is Buddy Bell?
Bell is one of those people who has been with Thore through thick and thin. Bell has always been beside the reality TV star — through heartbreak and difficult breakups to supporting her with weight loss.   
Bell was born on November 28, 1983, in North Carolina, as Luby Francis Bell III. However, he prefers going by his nickname, Buddy Bell. 
Not much is known about Bell before he starred in My Big Fat Fabulous Life. As his profession, he mostly appears in the TLC series. Bell also sends personalized video messages to his fans via Cameo. 
He also has his podcast called This Podcast Doesn't Matter. The daily podcast's first episode was released on March 22, 2021, on Spotify and Apple Podcasts. 
Bell usually talks about his views and experiences about an array of topics — from his family and childhood to celebrities and unpopular opinions.  
Life was not always easy for Bell. He got in a fair share of trouble with the law and drugs. In 2018, he confessed on My Big Fat Fabulous Life about his cocaine abuse. 
Initially, he used cocaine recreationally, but he slowly got addicted to it. Bell recovered from the addiction with the help of his family and best friend, Thore. 
He was also a part of a 12-step program to recover from substance abuse. Unfortunately, while he was battling addiction, he was also arrested for trespassing and assault. 
This July, Bell will celebrate four years of sobriety. Last year, he took to Instagram to announce that he had been sober for three years. 
In the heartfelt caption, he revealed he thought drugs and alcohol were everything needed in life. However, with the help of his friends, he has recovered and has been able to celebrate sobriety. 
He also encouraged his followers to attend 12-step programs if they were struggling with substance abuse. 
Is Buddy Bell Dating Whitney Way Thore?
No, Bell and Thore are not dating. Both of them have repeatedly clarified their relationship on the show as well as social media. 
Nonetheless, fans can't help but wonder if there is more to their friendship than it seems. It is not just fans who question their relationships but also their significant others. 
The best friends had adorable nicknames for each other and often cuddled on the bed, which raised many questions. Thore was engaged to Chase Severino, who used to question her relationship with Bell. 
Severino did not appreciate the two flirting and hugging each other. This had caused a massive fallout between the best friends. 
However, Severino left Thore heartbroken after he cheated on her and got another girl pregnant. As a result, Thore called off the engagement on May 2020 and was significantly hurt. 
Bell was there for his friend throughout her recovery. Even though Severino caused a rift between the two, Bell stuck by Thore's side.
He even quarantined with her during the pandemic so that she would not be alone. While living with Thore, Bell had a flourishing relationship of his own. 
He was involved with Brittany Sherman for a while. Currently, he is in a relationship with Courtney Renee Marsh. The two have been together since November 2020. 
Talking about Thore, TLC has confirmed that the upcoming season would revolve around Thore's love life. Season 9 of My Big Fat Fabulous Life is premiering on August 17, 2021. 
This season, Thore is experimenting with an online and long-distance relationship with a man in Paris.