Whitney Cummings Details How She Met Her Veterinarian Boyfriend
Whitney Cummings found her veterinarian boyfriend when she took her injured pet dog to his pet shop.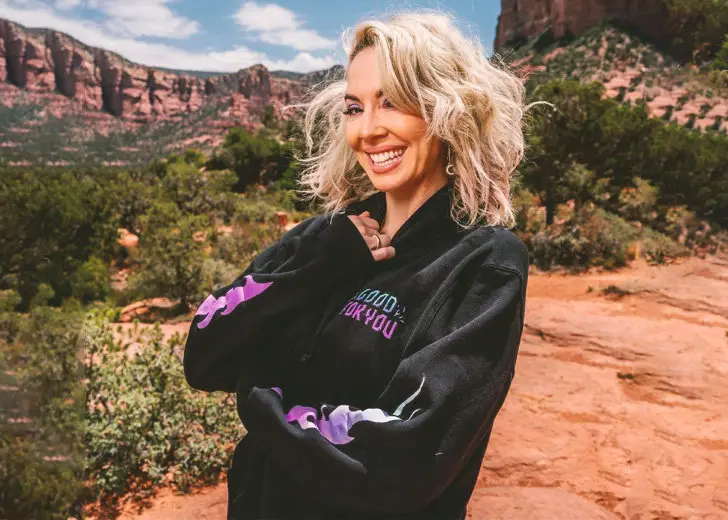 Comedian Whitney Cummings has been posting a lot about her boyfriend on her Instagram stories. 
She was previously engaged to her long-term boyfriend, Miles Skinner, before she announced the end of her year-and-a-half engagement on her podcast in February 2020.
Here is everything we know about Whitney Cummings dating history and how she met her current boyfriend during the pandemic.
Whitney Cummings Found Her Veterinarian Boyfriend When the Pandemic Started
The creator of the famous CBS series Two Broke Girls has been active in featuring her new boyfriend on her Instagram page, with his first appearance on her Instagram story in May 2021.
She even has a separate story highlight titled "lover," containing hilarious clips of her spending time with her boyfriend.
During her conversation with host Kelly Ripa and Ryan Seacrest on LIVE with Kelly and Ryan, she revealed that she met her boyfriend when she was at the vet to help her injured pet.
She was fostering a dog that attacked another one of her dogs, causing it to be severely injured. The small dog's eye started bleeding and since the pandemic had hit the streets, there were a few vets opened near where she lived.
Cummings rushed into the only vet shop that was open at that time and saw her current boyfriend for the very first time. 
She revealed the conversation that happened between her and Dan Levy from Schitt's Creek about how she thought vets weren't as good-looking as portrayed by Ted Mullens on the show.
When Cummings saw her boyfriend at the vet shop in his uniform, she expressed that she instantly noticed his good looks and expressed that he was "really hot." 
"I am holding a bleeding dog, panicking, but I was like I need to take a picture of him to send it to Dan," said Cummings. "Look, I found the hot veterinarian from Schitt's Creek."
Whitney Cummings Was Engaged to Miles Skinner
The creator and producer of Whitney got engaged to her long-term boyfriend, Miles Skinner, in September 2018, when he surprised her on her 36th birthday.
The comedian shared a video of the special moment on her Instagram, showing off her engagement ring.
"Today I got engaged. I handled it great! This just goes to show that if you work on yourself, trust your gut, and keep your ego in check, you too can find love on a dating app," she said during the Good For You podcast.
Though the couple largely kept their relationship private, Cummings previously revealed that she met Skinner online.
Cummings and her fiance Skinner called off their relationship more than one year after their engagement. 
"I am not wearing an engagement ring. I am no longer engaged," she said during the Feb. 5 episode of her podcast Good For You.
"Nothing nasty, no drama. It just wasn't. I feel like nobody will believe me but I truly just was not ready to plan a wedding. The whole thing really overwhelmed me."
Cummings said she put the wedding plans on hold, calling the planning process "stressful." She found it especially difficult to focus on planning a wedding after her mother suffered a stroke.