Check Out Whitney Cummings' Awesome New Hair Color
Here's Whitney Cummings reason behind dyeing her hair all sorts of colors.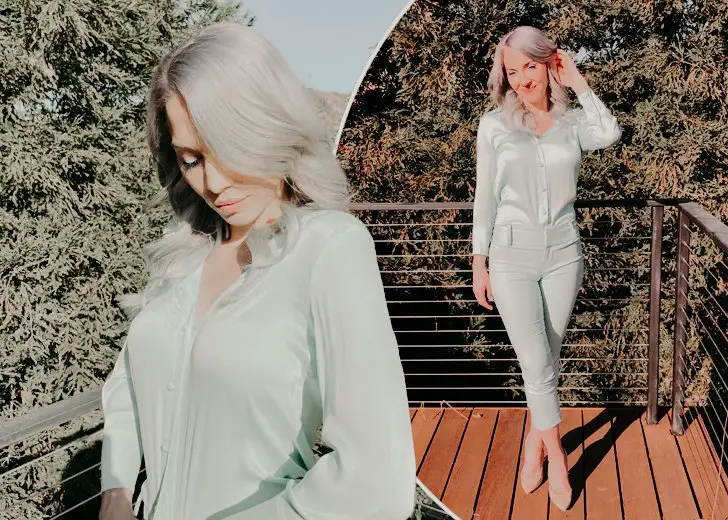 Popular comedian Whitney Cummings is famous for her Comedy Central Roasts, but even more so for dyeing her hair all sorts of colors.
Over the years, the Can I Touch It star has tried pink, purple, gray, all shades of blue imaginable on her hair. She also loves experimenting with hair extensions and whatnot.
In a recent Instagram post, Cummings revealed her latest hair color, joking that she doesn't know what color to call it — moldy cocaine, Silverfish, or '94 sky pager.
The 38-year-old revealed in one of her podcast snippets that she became a paragon of mental health by accident with people constantly asking her for career, relationship, and financial advice. But ever since she dyed her hair, there has been radio silence and it has been easier on her since no one expects her to be responsible and collected all the time.
In that sense, dyeing her hair has saved her from the whole ordeal of having to maintain a facade of having it all together.
There is also another reason why she dyed her hair amid the pandemic.
In an episode of The Kelly Clarkson Show, the filmmaker and podcaster revealed that she has been changing up her hair color to financially support her stylist during the COVID-19 pandemic.
"I dyed my hair pink mostly because we are in a time right now where so many people can't work. And my hair person can't do hair," Cummings shared told Clarkson.
During the lockdown, Cummings used to call up her stylist and ask for the most expensive of services. She spent her days doing tests, masks and everything pricey.
The brunette star can rock just about any color. She revealed her bright pink hair on Instagram last August, before she switched things up again in November with a vibrant blue dye job, crediting the look to hairstylist Jess Switzer.
When Clarkson complimented her for the thoughtful reason behind her bold hair, Cummings jokingly replied that she was just America's sweetheart.
Cummings' Personal Life
Cummings is engaged to her partner Miles Skinner. She first announced the news of her engagement in September 2018.
Skinner surprised the actress on her 36th birthday by proposing to her. Cumming's happiness knew no bounds, but she had not anticipated how stressful and costly planning a wedding could be.
The 'Emotional Ninja' writer shared photos of wedding dress shopping on August 2019. But by February 2020, the engagement had been called off due to the aforementioned complications.