Kat Dennings's Body Measurements a Result of Her Healthy Habits
Kat Dennings advocates for health and body positivity.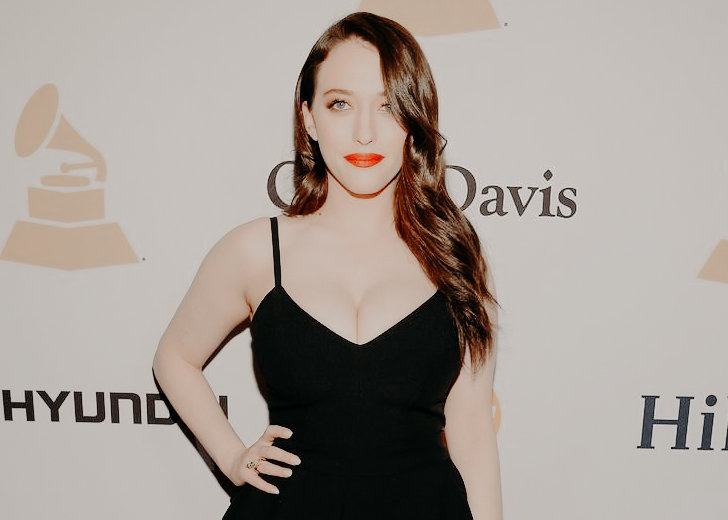 Kat Dennings is considered to be one of the most beautiful and healthy actresses in Hollywood. Fans are always curious about her weight and body measurements. 
But that does not mean she does not have an affinity for calorie-laden sweet treats and fat-loaded carbs like normal people! Before hitting her 30s, she made a major change in her life to break her unhealthy eating habits. 
In 2015, the 2 Broke Girls actress embarked on a month-long challenge to eat healthier. In honor of her first day, she snapped a photo of her first healthy meal of brown rice, carrots, roasted tomatoes, and hummus, among other nutrient-loaded items. In the now-deleted picture, she shared in the captions that she realized she still ate like a teenager. 
On Defending Billie Eilish
Now in her mid-30s, Dennings has kept true to her promise. She has her own organic vegetable garden and occasionally shares photos of her produce on her Instagram. Apart from advocating for good health, she is also vocal about body positivity and inclusivity. 
She recently came in defense of the 18-year-old musician, Billie Eilish, when the internet body-shamed her. Eilish drew negative comments after photos of the singer in a tank top and shorts surfaced, which was a far cry from the baggy clothing she is frequently seen in.
Any woman in the spotlight is already under a tremendous amount of pressure, and the internet is gross and awful, and I hate it.
The actress reminded the internet that while people forgot and hid behind their keyboards, commenting on a young person's body was inappropriate. 
She then explained that she looked exactly like Eilish when she was her age and had a horrible time because back in her day, body image for girls and boys was not as inclusive as it was these days. She then brought home a powerful message against body-shaming, stating that it was not okay. 
Dennings's New Life
With her health journey on the right track and confidence in her own body, the actress is busy building a life with her fiancé, Andrew Wilkes-Krier. The couple announced their engagement in May with a loved-up, PDA-packed picture, and a close-up of the actress diamond ring on full display.
The news of their engagement came just days after they confirmed their relationship with a romantic snap on Instagram. But a week later, Dennings had fans in a frenzy when she uploaded a photo of her and her beau with the caption "think outside the bun." 
The suggestive caption had fans speculating if she was pregnant, but the couple remains tight-lipped and has not responded to any inquiries. The 'Party Hard' musician proposed to the love of his life with a three-stone diamond ring.
According to a press release, Wilkes-Krier was earlier married to Cherie Lily but "began amicable divorce proceedings in late 2019."