Trisha Paytas Rekindles Old Drama — Calls Out David Dobrik Again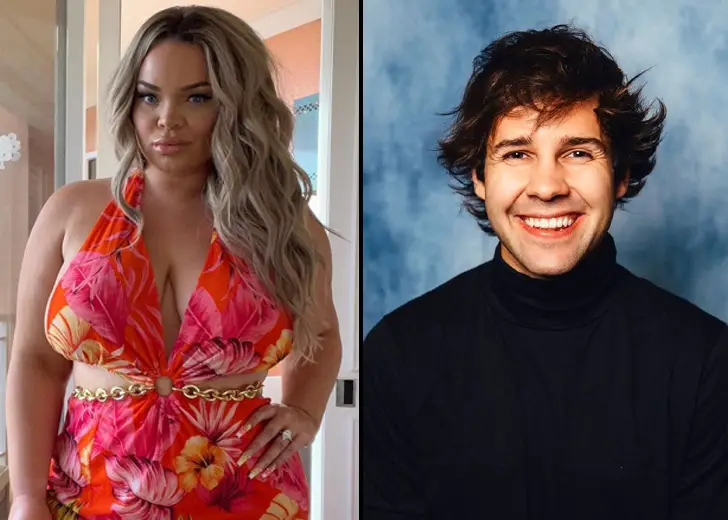 Trisha Paytas is back on the news!
The YouTuber, who had been relatively quiet for a few days, has recently rekindled their drama with another YouTuber — David Dobrik. And as there's a lot of history between the two, it naturally caught everyone's attention.
This time around, Paytas used TikTok as their medium of gossip generation and directly addressed Dobrik and their ex boyfriend, Jason Nash.
Trisha Paytas Accuses David Dobrik of Putting Them in a Mental Institution
On March 15, 2022, Paytas took to their TikTok to post a video with a long text overlay. The video was of them lip-syncing to Patsy Cline's 'Crazy.'
In the overlay, they talked about how they were remembering the time when, according to them, Dobrik caused them to end up at a mental institution.

Trisha Paytas has accused David Dobrik of putting her in a mental institution after a May 2019 incident. (Photo: Trisha Paytas/Instagram)
This was a callback to an incident in May 2019 when they had to be admitted to the hospital because they accidentally mixed alcohol with pills. After this, Dobrik had visited them at the hospital.
Even though this was all the information available until now, Paytas's post provided a few more insider details as to what exactly happened after the visit.
"so I tried to run away and they restrained me," wrote Paytas on their post, accusing Dobrik, Nash, and their entire gang to have forced them to take drastic measures to stay safe from his pranks.
After the staff restrained them, they were presumably sent to the mental institution she mentioned before.
Paytas then opined that the "whole internet" canceled them because they thought Dobrik was just "trying to help" them. However, according to them, Dobrik's actions did not help them.
From their point of view, the truth was Dobrik, Natalie, and Nash had posted clips of them without their consent "a week prior," which did not help them at all.
Paytas had just broken up with Nash before the accident, leading to their hospital admission.
They became a part of the Vlog Squad after starting a relationship with him, and their dating life became the butt of many of Dobrik's jokes.
People Pitch in on Trisha Paytas's Latest Accusations
As soon as the video became public on TikTok, fans and normal followers alike took to the comment section to say a few things on the matter.
One commonality in the comments is that many disagree about why they were actually canceled. They say it was due to their own deeds and not through a misunderstanding.
"Bestie that is not why u got cancelled," one wrote. Another chimed in, saying, "You got cancelled for so many other reasons but go off."
Many were also pointing at the irony in their post, as they recently proclaimed they were trying to stay out of any unnecessary drama.
A few others joked about how Paytas might be running out of money and had to come up with something to stay relevant.
Finally, a separate group of people pointed out how the details of this incident changed every time they talked about it.
Paytas has been widely canceled after their unruly feud with Ethan Klien and his wife, Hila Klein.
Adding to this were a few other things, like lying about an assault and deleting old videos so as to hide their tracks.