Untold Truth Behind Jason Nash Divorce With Ex Wife Marney Hochman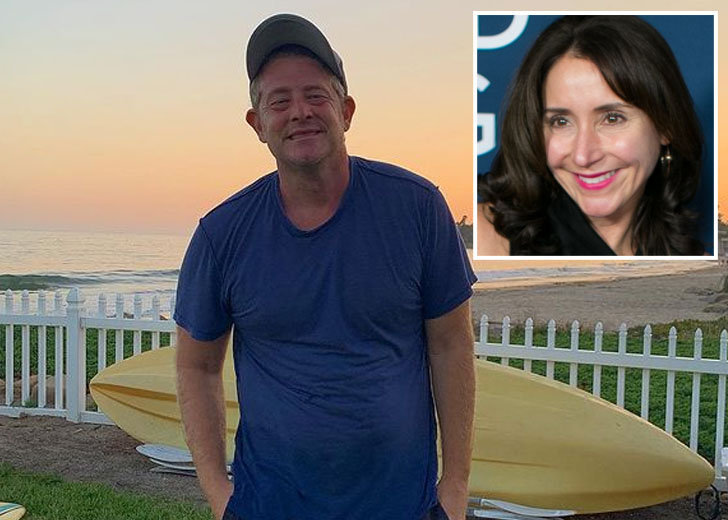 Jason Nash was with his ex wife Marney Hochman for ten whole years before the two decided to part ways. 
In the time that they were married, they welcomed two beautiful souls into the world: a son and a daughter. 
Well, by now, it's pretty obvious that the relationship didn't pan out. Still, fans of the YouTuber were curious about how things actually went down. 
Although there isn't really a timeline as to how the relationship deteriorated to the point that they got divorced (not on the internet at least), Nash did sit down with fellow YouTuber David Dobrik to disclose the last straw—the one incident that triggered the divorce. 
Don't Ask Jason Nash to Turn Down the Brightness
In February 2021, during an episode of Nash and Dobrik's VIEWS podcast, Nash recalled an encounter he had with a woman on a plane. 
Long story short, Nash was minding his own business, playing pool on his phone, when the lady sitting beside him asked him to turn down the brightness on his phone.
Even as he was recalling this incident on a later date, one could tell that he was still annoyed, and for good reason. 
Turns out, turning the brightness down on his screen was what his wife suggested he did when he decided that the marriage was beyond redemption. 
Why Did Jason Nash Divorce His Wife?
Cutting to the crux of the story, Nash was working on his PC in his office one day. Now, keep in mind that the relationship between Nash and his wife was already deteriorating at this point. 
So, he was in his office, working as per usual, when his wife walked in to use the elliptical. It was a shared space, so the workout equipment was set up in the same place that Nash had his office space. 
His wife walked in and started working out. As Nash described it, the wife was borderline annoyed at the fact that he was working in his office. 
A Series of Requests from the Now Ex Wife
As she began working out, she made a series of requests to her then-husband. 
First, she asked him to turn the music off. Apparently, Nash's music was bleeding into her headphones, and she didn't like it. So, he quietly complied and turned off the music. 
Next, she asked if he could stop typing so loud. Again, Nash did as she said and typed as quietly as he could. 
One more request — she asked him to turn the lights out, and he did. At this point, Nash was working as quietly as he could in the dark. 
Now, this was the final straw, or so Nash suggested. She asked him to turn the brightness on his screen down. 
"I just walked out and that was it," Nash said. 
After that point, Nash claimed to have said nothing because he did not see a point in starting an argument. So, a while later, he just went up to his wife and said, "I can't. I just can't do this anymore."
Admittedly, the wife was upset. She was crying. Nevertheless, the marriage was done. 
Although the couple has been divorced, she still makes appearances on Nash's YouTube videos. He actually made a vlog about how he handcuffed himself to his ex wife.