Jason Nash denies popular site's claim regarding his net worth
Jason Nash, the Vlog Squad star, revealed that the information about his net worth provided on the popular site Celebrity Net Worth is incorrect. However, the 47-year old is very reluctant to put a number to his annual earnings.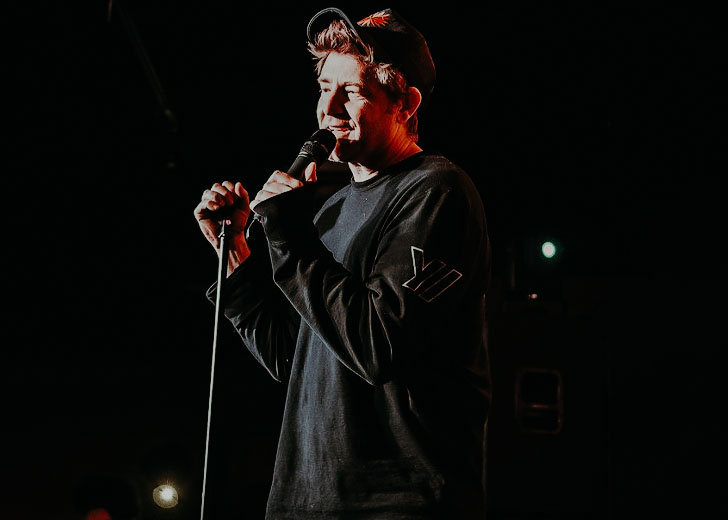 In one of his recent interviews, Vlog Squad star Jason Nash revealed that his net worth provided on the famous site Celebrity Net Worth was incorrect. However, the comedian, an active YouTube vlogger who has been in the stand-up industry for over 20 years, was reluctant to assign a number to his annual earnings.
From SNL Assistant to YouTube Star
Before becoming the YouTube sensation he is now, Nash was an assistant at Saturday Night Live(SNL), tasked with the tedious job of answering phones. Fast forward to today, the 47-year-old is a part of a mega-famous group on YouTube, the Vlog Squad.
Alongside his gig with the Vlog Squad, Nash makes quite a living for himself through his own Vlogs. With 3.2 Million subscribers on his YouTube channel, the comedian confessed to earning his livelihood from his videos.
In an interview with the Boston Globe in January 2019, the stand-up comedian revealed that a majority of his income came from AdSense, a program designed by Google that helps YouTubers make money by placing advertisements in their videos. 
Nash Denied The $1 million Net Worth Claim
In the same interview with Boston Globe, Nash denied the site Celebrity Net Worth's claim about his net worth. The vlogger said that he was broke when he first started YouTube, but the website had somehow set his net worth at $1 million with no basis. 
Going into details about how much he is worth, the comedian revealed he made between $1,000 to $3,000 per video.
Alongside his videos, Nash recently came out with his merchandise line in redbubble and a game app named Jason Nash Carpool Dad. The comedian also has a weekly podcast show with David Dobrik and a Patreon account, where he shares his vlogs weekly with more details about his personal life and behind-the-scenes footage from his vlogs.
Dobrik Gifted Nash A Tesla!
In one of Dobrik's videos, the famous social media star surprised Nash with a brand new Tesla with the help of SeatGeek. In the video, Dobrik drives up to where his comedian friend was on vacation with his mother and children. 
Upon spotting him, Dobrik shot a half-naked Nash with his paintball gun before surprising him with a brand new Tesla car.
The comedian looked ecstatic on receiving the car and was quite emotional at the end of the video while thanking Dobrik. In the comment section of the same video, Nash dropped by to thank David for his generosity and said that he didn't feel worthy of the Tesla but was having the time of his life with it.
Just want to drop a note here and say thank you David. You are so incredibly generous but more than that, you make so many people so happy with your videos everyday. I don't feel worthy of this car but I want you to know I am having the time of my life in it.