Was Trevor Jackson Zendaya's First Love? Inside Their Relationship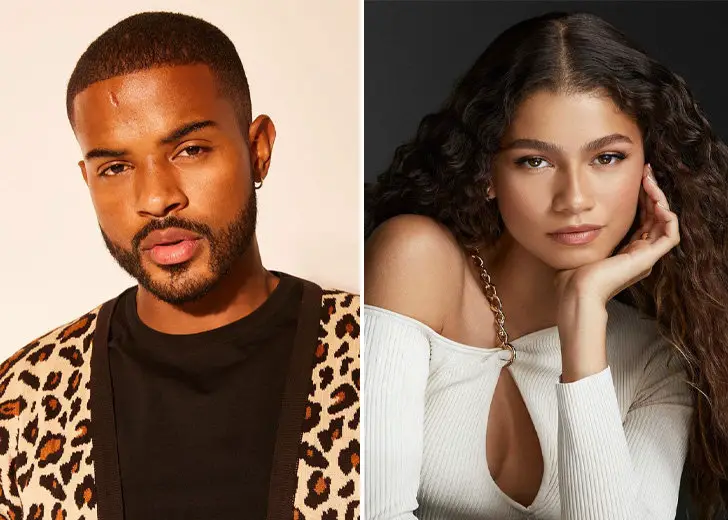 Zendaya is currently making headlines for dating her Spider-Man: No Way Home co-star, Tom Holland. However, he is not the only celebrity she has been linked with.
Some of them include Odell Beckham Jr., Jacob Elordi, and Trevor Jackson. The actress rarely opens up about her love life in interviews and on social media.
However, in 2017, she talked about her first love and her tragic breakup with him. She never revealed who the person she was in the relationship with, but it is believed that she was talking about Jackson.
Trevor Jackson and Zendaya's Relationship
Zendaya and Jackson were first rumored to be dating in 2013 after she played his love interest for his song 'Like We Grown.' Looking at their chemistry in the music video, people speculated the pair were dating.
However, the pair strictly denied the rumors and said they were nothing more than close friends. The actress told HipHollywood (via Pop Sugar) that she was not surprised by the stories.

People believe that Zendaya's first love is Trevor Jackson, but they have not confirmed it yet. (Source: Twitter)
Talking about Jackson, she said, "He's my best friend in the whole world. I love him to death . . . That's all it is." The Grown-ish star also addressed the speculation and revealed the duo laugh when they hear about it.
He said, "I can understand why people think that because we are really close. But, no she's just my friend." However, many of their fans and followers did not believe them.
Was Trevor Jackson Zendaya's First Love?
In 2017, Zendaya talked to Vogue about breaking up with her first love. She revealed she had been in a relationship with a boy for around four years before he broke up with her.
He was the one who gifted her Noon, her adorable miniature black schnauzer. The Shake It Up star believed he was her first love, but their split was not a good one.
She said, "You know you're OK in a breakup when your first thought is not, What did I do wrong?" She added she believed it was "the dumbest decision" of her life and would regret it forever.
She talked more about her "first love" while answering a question from a fan on her app (via J-14). She said she was not shy about talking about the bad breakup.
She was over the split by that time but confessed it was not easy. Nevertheless, she moved on by forcing herself to have more fun and trying out new things.
She also got rid of things that reminded her of her unnamed boyfriends. For example, she deleted pictures and old text messages and threw away the clothes she had.
She said, "A healthy relationship does not mean you need to be with that person 24/7." Zendaya reminded her fans and followers not to "hang on to old Band-Aids."
Instead, if they wanted to move on from their exes, they needed to "throw that in the trash." One way to do that was to get rid of everything associated with the exes.
According to her, the best way to do so was to delete their number. If not, it was best to change the name on their phone, at least.
To date, Zendaya has not revealed if she was talking about Jackson or somebody else. Thus, her being in a relationship is pure speculation until she or Jackson confirms it themselves.