Did Joey King and Jacob Elordi Break up over Cheating Drama?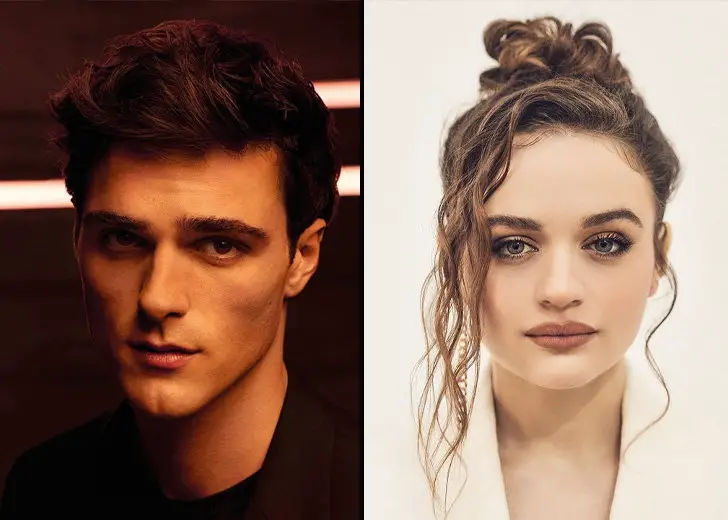 Joey King and Jacob Elordi rose to fame after the success of Netflix's 2018 teenage rom-com, The Kissing Booth.
Although the movie did not get good ratings, viewers fell in love with the film.
It was because King and Elordi, who had undeniable chemistry on screen, had a budding romance in real life.
The two co-stars were friends, but they fell for each other after spending almost 17 hours on set together. 
Speaking on her relationship, King said meeting her boyfriend on set was "a unique experience" because they spent so much time together and became so close so fast. 
Everything seemed to go great, but it wasn't long before rumors of their break up started. 
The couple did not confirm the reason for the break up, but King told Refinery29 that the break up was difficult for her because of a lack of privacy. 
Also, fans speculated that Elordi might have cheated on King which led to their split. 
Joey King and Jacob Elordi's Break Up Spurred Cheating Rumors
On July 31, 2020, user @pat_211 tweeted they were mistaken in thinking Elordi was a good guy when he might have cheated on King and his other ex-girlfriends.
The user also commended King for being mature about "filming with her ex who cheated" and opined that she did not deserve this. 
Another user disagreed with pat_211's theory in the threads, saying that the break up happened around November 2018. 
And the picture with Cari Flowers, the girl he cheated on King with, surfaced around June 2019, so no proof suggested that Elordi cheated despite the speculation.  

Joey King's ex boyfriend Jacob Elordi with Jimmy Fallon on 'The Tonight Show.' (Source: Jacob Elordi/Instagram)
TikToker jaceyelordiking also uploaded a video on why Elordi might have cheated.
They put up montages of the Australian actor with Flowers and said that the former started liking the latter's post in April 2018. By 2019, Elordi had begun posting photos with Flowers. 
The alleged couple even visited Euphoria's sets and attended The Kissing Booth's movie premieres. 
And while this was going on, King liked quotes on Instagram about cheating. 
But the critic put up a disclaimer that this was just their thoughts on the break up, and they weren't sure if their receipts added up. 
Jacob Elordi Criticized by Netizens
Besides cheating on King, Twitterati opined that the actor might have cheated on Zendaya. 
Although Elordi and Zendaya never confirmed their relationship, there were speculations they were dating. 
While The Kissing Booth actor was dating supermodel Kaia Gerber, they were spotted around the farmers' market in New York City. 
It seemed like a normal date, but netizens roasted Elordi for taking all his girlfriends to the same spot.
Netizens realized that Zendaya and King had been in the same spot with Elordi. 
Twitter user @ruebrina posted three separate photographs of Elordi with King, Zendaya, and Gerber and wrote, "There's something deeply wrong with Jacob Elordi." 
Despite the criticisms, many also defended Elordi. According to these supporters, Elordi only confirmed his relationship with King. 
He did not mention his relationship with Zendaya; therefore, accusing him of cheating on her was reportedly unfair.