Does Zendaya Have Siblings? Inside Her Family Life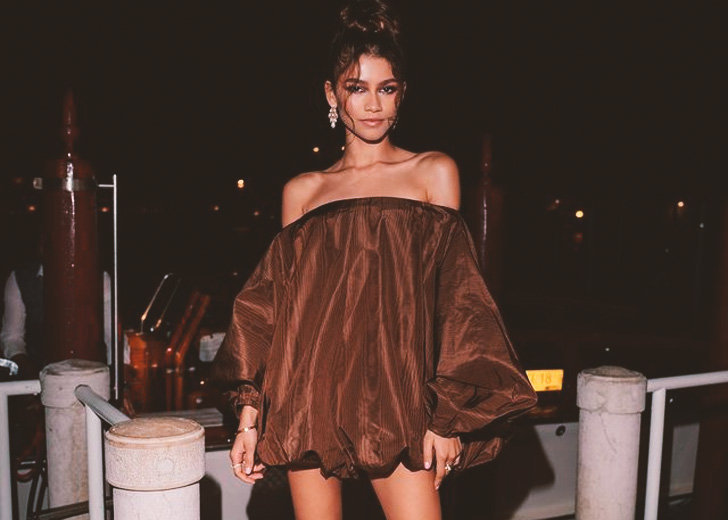 Zendaya has become a household name in the entertainment industry since her work in projects like Euphoria, the Spider-Man movies, and most recently, Dune. However, becoming a big name comes with people's interests in your personal life.
The actress, however, prefers to keep her family out of the spotlight. But, there are some details available about her family life. Here's what we know about her family and siblings.
Does Zendaya Have Siblings? 
Zendaya actually comes from a big family. She appears to be the youngest of her bunch.
At first glance, the actress seems to have two older brothers and three older sisters. But they aren't her biological siblings.
All of her siblings are from her father Kazembe Ajamu Coleman's previous relationship. After that relationship ended, he met Claire Stoermer, her mother.
So, Who Are Zendaya's Siblings?
One of her brothers is Austin Stoermer Coleman. He is reportedly an actor.
However, he does not seem to be active on social media, and neither does he have an IMDB page.
Her other brother is Julien Stoermer Coleman. Like Austin, he, too, seems to prefer to stay off the limelight.
As for her sisters, she has three — Katianna Stoermer, Annabella Stoermer, and Kaylee Stoermer Coleman.
During her interview with Complex in 2015, the actress revealed that one of her sisters lived in L.A. with two daughters and husband.
She said she was close to her and escaped to her house all the time.
But, there is a bit of confusion regarding how many siblings she has and who her eldest sibling is.
Her father has posted a picture with another woman calling her his "first born." Her name is Latonja Coleman.
Kazembe also posted an old picture on November 20, 2021, where he is seen carrying a baby boy he calls Ezenia, implying that he's his son.
Zendaya Always Keeps Her Family in Mind
Zendaya has talked about her siblings on quite a few occasions. She speaks highly of them whenever she does and credits them for the life she's had.
She told Time in 2015 that her true models are her parents and family — she said her mother was like a hero to her, claimed her father was a strong person, and that she looked up to her big sister and appreciated her influence.
Zendaya also keeps them in mind while doing anything on the business side of things.
Motivated by the diversity of body types in her family, she always works on clothing lines that come in plus sizes.
"I'm not going to make clothes my sister or my niece or any of the women in my family can't wear," she confessed to Allure in November 2019.