Here Are the Ten Unexpectedly Short Female Celebrities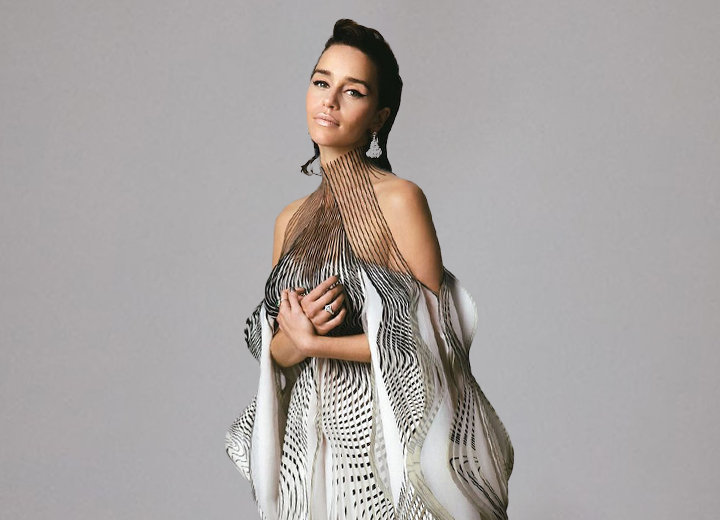 Our favorite celebrities may seem larger-than-life on-screen heightwise, but more often than not, they are not as tall as they appear. 
It must be the stiletto heels or some well-crafted perspective play that gives the extra boost, but some of Hollywood's most prominent celebrities are quite short. 
Not that height matters for it is just a number and does not value or devalue a person's worth. But to illustrate how much perspective can change things, we've rounded ten unexpectedly short female celebrities. 
You would be surprised to learn how your favorite short celebrities compare in height with you.
1. Emilia Clarke
Height: 5'2
Emilia Clarke captured our hearts with her stunning performance as The Mother of Dragons, aka Khaleesi, in HBO's Game of Thrones, with her charm and elegance. 
And thanks to the series, she became one of the highest-paid actors on television, earning £2 million per episode in 2017.
She has also been nominated for three Primetime Emmy Awards and six Screen Actors Guild Awards. 
2. Scarlett Johansson
Height: 5'3
Scarlett Johansson is one of the most famous actresses in Hollywood, having appeared in several acclaimed movies. 
She previously discussed she developed a complex about her height after she heard two women talking about her height. But she has since accepted it and once told a server who commented on her stature, "Good things come in small packages."
3. Ariana Grande
Height: 5'1
According to reports, her actual height is 5' 0¼" tall, which rounded down is 5' tall. 
She is often seen in her massive heels on stage and at events and has even dated a fair share of tall men, such as Pete Davidson, who is staggering at 6' 2½" tall.
4. Kim Kardashian
Height: 5'2
Kim Kardashian is a perfect example of how much height doesn't matter in Hollywood. 
As of 2022, her net worth is 1.8 billion dollars, a feat by no means small. 
5. Zoe Kravitz
Height: 5'2
When Zoe Kravitz appeared alongside Robert Pattinson in DC's The Batman, it seemed like there was little height difference between the co-stars. 
But that was just thanks to the cameraman. Pattison is 6 ft, so the duo has an 8-inch difference.
6. Vanessa Hudgens
Height: 5'1 
Even though Vanessa Hudgens stands at 5'1, she does not lack beauty or talent. 
The actress rose to prominence through her role as Gabriella Montez in the hit Disney movie High School Musical. 
7. Lady Gaga
Height: 5'1
Lady Gaga stands anywhere between 5'1 to 5'8, depending on her choice of footwear. 
As a fashionista, she has rocked some of the most outrageous high heels in her career. 
8. Eva Longoria
Height: 5'0/5'2
According to different reports, the gorgeous Eva Longoria stands at 5' or 5'2. 
She got her big break in the CBS daytime soap opera The Young and the Restless and Desperate Housewives. 
She even received Golden Globe and Screen Actors Guild Award nominations for her performances.
9. Simone Biles
Height: 4'8
When the five-time Olympic medalist posed for a photo with former NBA star Shaquille O'Neal — who is 7'1", the picture went viral.
Some even thought it was an optical illusion. 
10. Camila Mendez
Height; 5'2
Camila Mendez may not look short but she is.
The actress who stars as Veronica in Riverdale is a whopping nine inches shorter than her on-screen boyfriend, KJ Apa, who stars as Archie.