Does Shaquille O'Neal Have a Baby with Rumored Girlfriend Tiara Renee?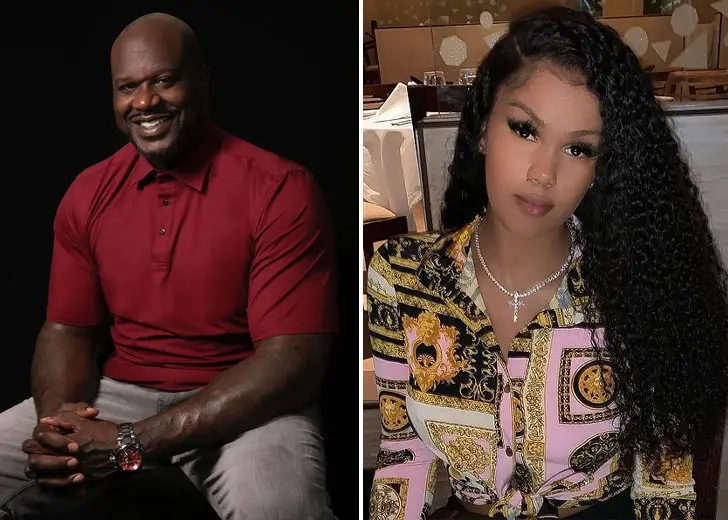 Shaquille O'Neal, also known as Shaq, recently made headlines when his rumored girlfriend, Tiara Renee, posted photos of them with her baby. 
On December 25, the baby's mother posted three photos with Shaq on her Instagram. In the first picture, the trio looked comfortable sitting on a couch while taking a selfie together. 
In the next two pictures, only Tiara Renee and Shaq were in the frame, with Renee kissing Shaq on the cheek.
This immediately made fans wonder if Shaq had quietly started a new family with his rumored girlfriend.
A quick scroll through Renee's Instagram revealed that the baby boy was born in mid-July this year and named Baby Lee.
The child also has his own Instagram page, which the mother handles.

Shaquille O'Neal and his rumored girlfriend, Tiara Renee posing with Renee's baby (Source: Tiara Renee's Instagram)
However, the retired NBA player has not responded to anything until now.
It is unconfirmed if the baby is Shaq's, and for now, Renne has been identified as Shaq's girlfriend. 
Shaquille O'Neal's Rumored Girlfriend, Tiara Renee
Before these rumors made rounds on the internet, the NBA champ was linked with TV star Annie Ilonzeh.
Ilonzeh has appeared on several television shows, including Arrow, General Hospital, Drop Dead Diva, Empire, and Chicago Fire.
The rumors of Shaq and Ilonzeh's relationship first started after they were photographed holding hands in January 2019.
But neither of them confirmed their alleged relationship even though reports suggested they were dating.
But now Shaq is linked with Renee. There isn't much information about her.
She identifies herself as a realtor, mortgage loan officer, real estate investor, interior decorator, entrepreneur, and furniture dealer.
Renee often shares pictures of her baby on Instagram but has mentioned nothing about the baby's father, which is partly why fans seem to speculate that Shaq might be the father. 
Her recent post also revealed that she would celebrate her 29th birthday on December 27, making the age gap between her and Shaq almost 20 years.
Shaquille O'Neal's Baby Mama
Shaq married Shaunie O'Neal in 2002, but after seven years, the two divorced. 
The pair had four kids together — Shareef, Amirah, Shaqir, and Me'arah. But they also had kids from their previous relationships.
Shaunie has a son, Myles, while Shaq has a daughter, Tahirah, with his former girlfriend, Arnetta Yardbourgh.
And according to Shaq's baby mama, they have a great co-parenting relationship.
During an appearance on the Tamron Hall Show, she opened up about her relationship with the former NBA star. 
We have a great co-parenting relationship, seriously. It took us a long time to get there, but once we got there, we felt comfortable being honest with each other and just sharing what was going on in our personal lives to a certain extent.
She added that while they updated each other about their lives, they also respected each other's personal space.
They also let the other know when they were in a relationship and supported each other in the best way they could.