How Much Is Shaunie O'Neal's Net Worth as an Entrepreneur & Executive Producer?
Shaunie O'Neal is a television personality, real estate investor, and executive producer of the 'Basketball Wives' franchise.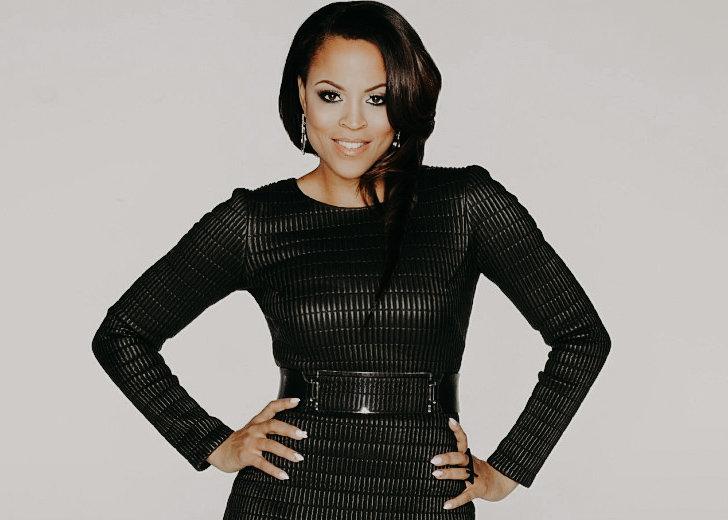 As the executive producer and a cast member of Basketball Wives, Shaunie O'Neal has built a reputation for herself.
Shaq O'Neal's ex-wife declined to be characterized by her husband's celebrity status and a well-known last name.
Although the pair fell out, that didn't stop Shaunie from building her own million-dollar empire.
Shaunie is a mother of five children, real estate investor, and creator and executive producer of VH1's mega-hit Basketball Wives franchise and Shaunie's Home Court.
She has been successful in every endeavor she has undertaken and has a whopping net worth of $35 million as of 2020.
If you're curious about these businesses or how the diva makes her money, we've got you covered.
Reality TV Business
Shaunie has been in the entertainment business for a long time now. From working as an entertainment reporter to being a reality television star, she has done it all.
In 2009, she was the executive producer and starred in the reality show The Love Shaq. 
The socialite even served for FOX Entertainment as a film marketer before joining VH1's reality show Basketball Wives. Shaunie worked as the show's executive producer from 2010 to 2013, also joined the main cast as one of the original Basketball Wives.
Shaunie has appeared in every season of the show, which follows the wives, ex-wives, and girlfriends of professional basketball players.
The new season of the reality TV series premiered on February 9, 2021, on VH1, with the entire cast including Evelyn Lozada, Malaysia Pargo, Jackie Christie, and Jennifer Williams.
She was also featured on The Wendy Williams Show, Hell's Kitchen, The Real, as well as the 2014 documentary Dumb It Down.
As per her official website, Shaunie's vision that led to the formation of the Basketball Wives franchise has also helped establish spin-offs and launch the careers of other reality TV stars.
The 46-year-old entrepreneur is currently focused on producing scripted television projects.
The boss lady is also one of the principal characters of the TV show Shaunie's Home Court. She's also an executive producer on the spin-off shows Basketball Wives LA and Baller Wives.
Aside from that, she debuted in the world of real estate investment in 2017, propelling her into a place where she can teach women how to diversify their income streams.
Shaunie and Shaq Parted Ways after Seven Years of Marriage
The couple tied the knot in December 2002 at the Beverly Hills Hotel. They have four children together—Shareef, Amirah, Shaqir, and Me'arah. She also has a son, Myles, whom she shares from her previous relationship.
They separated after five years of marriage. They reconciled soon afterward, but the reconciliation was short-lived. The O'Neal couple eventually divorced in 2009, citing "irreconcilable differences."
Shaq's many affairs during their marriage were later revealed to cause their divorce.
According to 2018 reports from Madame Noire, Shaunie destroyed Shaq's car in a fit of rage after discovering he was cheating on her. She also recalled the incident during an episode of Basketball Wives.
"Our Blackberries got switched," she said "I went to my baby's play at school and I was like, 'Damn, my phone is going off a lot.' Just girl, after girl, after girl  — like, 'Baby, last night what you did.' And I went in the arena and I went in that garage, not only did I flatten tires, bust a few windows, I wrote on the hood [of his car], 'I cheat on my wife. I ain't [expletive],' with a knife."
Shaq allegedly paid his ex-partner Shaunie $10,000 in alimony and another $10,000 in child support every month. 
He had a prenuptial agreement, which protected most of his estate, but he had a private settlement with Shaunie, which also adds to her total net worth.