Evelyn Lozada Found Peace in Already Having Two Healthy Kids
Despite suffering from three unfortunate miscarriages, Evelyn Lozada is happy with her two children - Shaniece Hairston and Carl Leo Crawford.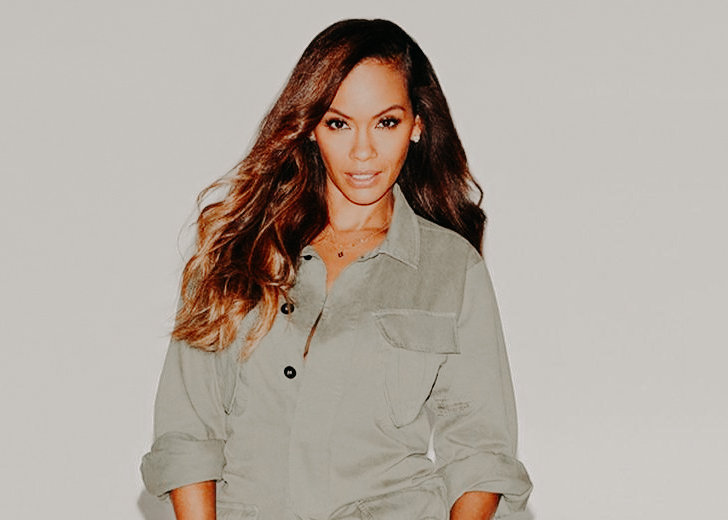 American TV personality Evelyn Lozada found success through the VH1 reality series Basketball Wives LA. She took part in the show with her then-fiance, Antoine Walker. Lozada is not just a reality TV star but is also a model, author, and social worker. 
Along with her career on one side, Lozada balances her family on the other. The reality star is a loving mother to two kids — Shaniece Hairston and Carl Leo Crawford. 
Lozada's Miscarriage 
In her appearance in the variety show The Real, the 45-year-old revealed she had three miscarriages in just a year and a half. She opened up about her struggle to conceive a third child because of how the body changes and wishes she had frozen her eggs. 
Her first miscarriage had happened because of hormone issues when she was 39, which she opened up about in her reality show, Livin' Lozada. She shared it was hard and something a woman had to deal with alone.
Despite the immense grief and mourning, she learned to accept that it was not meant to be.  
With the struggle of getting pregnant and miscarriages, she is still very grateful and in peace with hav ing two healthy children. She is very close to her two children and has a tight bond with them.
Lozada's Daughter, Shaniece Hairston
Shaniece is a carbon copy of the mother and her father, Jamal Hairston. The mother-daughter duo seems to be very close and has appeared in several interviews together. The two also share a lot of posts about each other on their respective Instagram.
On June 2020, Lozada had shared a heartwarming post on Shaniece's birthday expressing how grateful and proud she was of her daughter. She further gushed her daughter was her everything and could not imagine life without her.
Shaniece, like her mother, has ventured into the field of modeling and had taken up commercial acting classes. But the modeling journey has been slow progress for her. In an interview with BigBoyTV, she revealed, it was not as easy as people assume it to be and struggles with getting the right show. She also said she had difficulties with OCD and goes to therapy for it.
She is into yoga and has been giving virtual lessons through an online yoga studio, Ancient Yoga Journey. She also promotes it through her Instagram.
Lozada's Son, Carl Leo Crawford
The younger son Carl Leo Crawford is Lozada's son with former Los Angeles Dodgers player Carl Crawford. The pair had gotten together engaged in 2013 and had their baby boy Leo the following year. However, the couple split in 2017 but are still on good terms. 
Lozada had shared a heartwarming picture of the three of them on Leo's 7th birthday, proving that they are co-parenting their son. 
The step-siblings Leo and Shaniece have a very close bond with each other despite the age gap. Shanice constantly shares posts about her little brother on her Instagram. 
Shaniece is a proud older sister and shares pictures of their time together. She attends her baby brother's baseball matches as well as goes swimming with him. 
Despite the pain of going through three miscarriages and failed relationships, Lozada has been a great mother figure for her children and has maintained a knitted bond with each other.