Emilia Clarke Values The Small Things When It Comes To Romance & Dating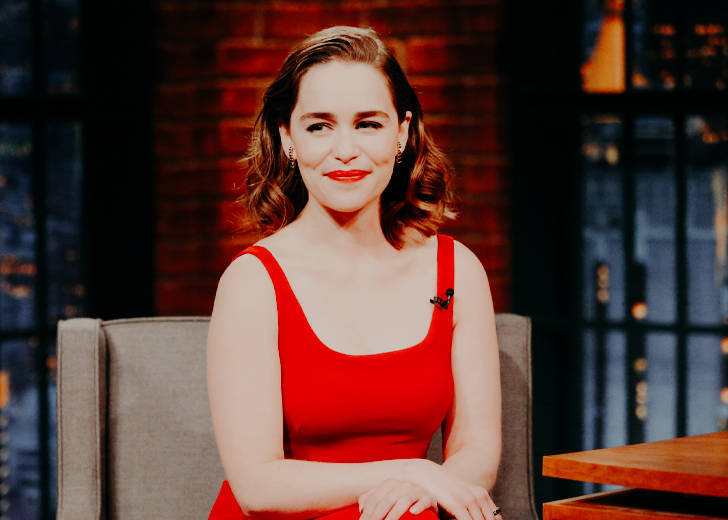 Emilia Clarke, who played Daenerys Targaryen, the Mother of Dragons, in Game of Thrones, had to forgo jumping on the online dating train because of her fame. She also mentioned that one con of dating in the public eye was receiving love advice from strangers, which she did not like. Because of this, she has remained largely private about her personal life.
The Khaleesi has rarely been romantically linked, the most recent one being with Terminator Genisys co-star Matt Smith.
Clarke Couldn't Try Online Dating Because Of Her Fame
Having soared to stardom through Game of Thrones, Clarke says she had to give up on Tinder because of her popularity. When talking to Who, the actress explained how managing an active dating life while being famous was a "sh*t show."
She quoted Simon Pegg and explained how fame had affected her love life.
[Simon Pegg] said that being famous is like wearing a stupid hat you can't take off. And that's how it feels. So, imagine going on a date with a stupid hat on all the time.
She Prefers Small Things When It Comes To Romance
In the same interview, Clarke explained that romance for her meant small things and considerate moments and that she wasn't much into showy big declarations.
Romance to me is someone knowing how you like your tea - do you know what I mean? It's the little small things, it's the kind of considerate moments you get when someone knows you.
When talking to Harper's Bazaar UK, Clarke answered how she would know that she had found the right person when they could "hold their own" at a family dinner; her family dinner.
Is Emilia Clarke Dating Matt Smith?
Clarke was rumored to be dating The Crown star Matt Smith after they were photographed together in September 2020. However, there is no evidence backing up the rumor. More so, several sources have suggested that it's more likely for the two to be hanging out as friends, given their history of co-starring in the 2015 Terminator movie.
Previously, the Game of Thrones actress had been in a relationship with director Charlie McDowell. The two began dating in 2018, and Clarke all but confirmed her relationship with McDowell when she gave him photo credit on a picture of her running into the ocean.
Their relationship didn't last much longer. None of the two gave a reason behind the split, but McDowell had stopped following Clarke by March 2019.
Clarke also dated actor Seth MacFarlane in 2012 and 2013. According to E! News, the two went their separate ways as they couldn't make their relationship work because of the long distance. The actress had been shooting Game of Thrones in Europe at the time while her then-boyfriend was based in California.