Tekashi 6ix9ine Says He Has Not Talked to 50 Cent since His Release from Jail
They were once friendly collaborators.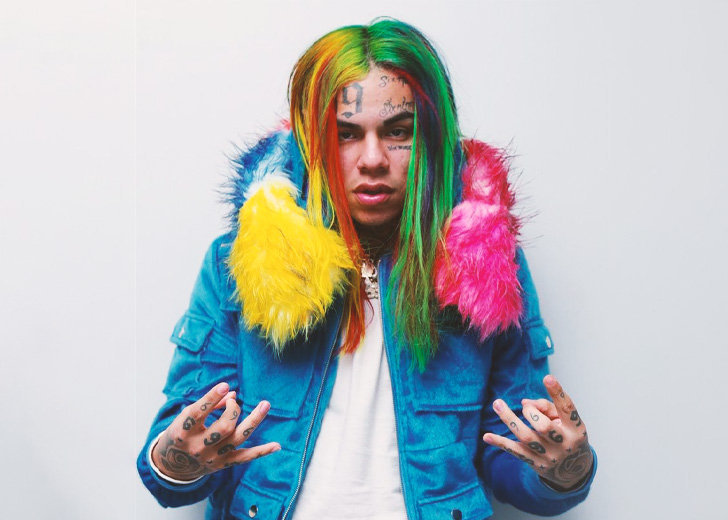 Daniel Hernandez, known professionally as Tekashi 6ix9ine, once had a strong rapport with American rapper 50 Cent, real name Curtis James Jackson III.
They bonded over their similar outlandish personalities and experience of internet trolling and controversies. So much so, they collaborated alongside Maurizio De Jorio for their 2018 song, 'Get The Strap' in 2018. 
While fans and followers thought they would see more collaborations from the hit rappers, things took a turn for the worst, and their budding friendship turned sour.
Tekashi 6ix9ine Ended up in Prison
6ix9ine's relationship with Cent faltered in the wake of his association with Nine Trey Gangsta Bloods, a violent US gang. 
He admittedly joined the gang in 2017 and left a year later. Then, in November 2018, the New York native was among many to get arrested on racketeering charges. 
6ix9ine denied all charges against him in his first 2019 trial. But he entered a plea bargain for a reduced sentence after knowing he could face a maximum of life in jail.
For the plea, he gave firm evidence against other gang members and also testified against former gangsters. 6ix9ine also pleaded guilty to nine counts, including weapons possession, armed robbery, and dealing narcotics. He was sentenced to two years in prison. 
But four months before his scheduled release, 6ix9ine was permitted to leave confinement, serving home arrest with a GPS ankle monitor.
US district judge Paul Engelmayer permitted the early release because of the rapper's high risk of suffering from COVID-19. In addition, he had a history of bronchitis and asthma. 
50 Cent on 6ix9ine's Bright Future
In February 2020, Cent talked at length about 6ix9ine's future in an interview with Angie Martinez, stating he could still rise from the abyss. 
The 46-year-old remarked nothing would stop 6ix9ine from selling records and shared he would amass a huge audience despite the run-in with the law. 
Cent opined there was enough audience in Middle America who didn't care about street stuff. He implied that the young rapper would still get a committed fanbase. 
After his hopeful interview, the 'In Da Club' rapper dropped a bombshell during an Instagram live on April 8, 2020. Throwing a dig at his eldest son, Marquise Jackson, he stated he would choose 6ix9ine over his biological child. 
However, he then revealed that he hadn't heard from 6ix9ine after his early release from prison.
Though the father-of-two gushed about 6ix9ine's bright future and said he liked him better, the South Jamaica native said he wouldn't work with 6ix9ine. 
During a sit-down with The Beat on April 30, 2020, Cent maintained he couldn't get "beyond Tekashi snitching on his gang member friends."
Tekashi 6ix9ine On His Relationship with 50 Cent
Without a doubt, 6ix9ine's friendship with Cent has soured. During a conversation on Clubhouse in August 2021, 6ix9ine revealed that he hadn't spoken to his former collaborator in over a year. 
The hip-hop artist also recounted that the last time he talked to Cent was when he was in prison. He disclosed Cent was trying to get him a lawyer at the time.