50 Cent's 8 Most Controversial Anti-LGBTQ Moments — Says It Stings to Be Called a Homophobe in 2021
50 Cent is often labeled as being homophobic and transphobic.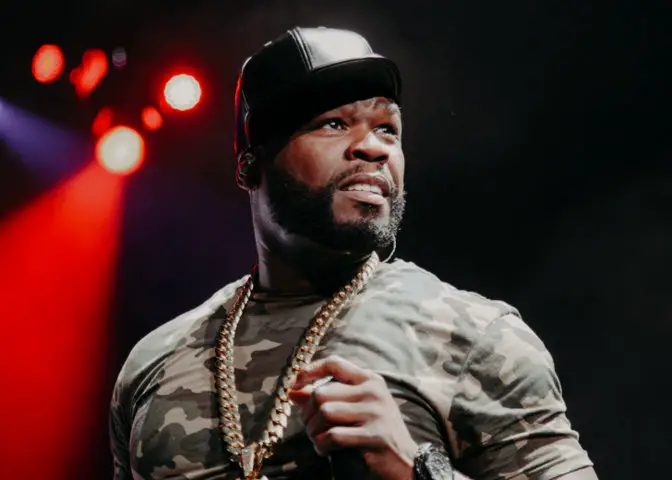 50 Cent's gritty New York crime drama Power first debuted back in 2014 and quickly became a popular show on TV. The rapper, real name Curtis Jackson, doesn't just appear as an actor in Power. He is also the show's executive producer.
The rapper reportedly uses personal experiences from his own life for the show and his own character Kanan Stark. Besides the original drama series, the franchise has boasted several spinoffs, including Power Book III: Raising Kanan, loosely based on his own upbringing.
Speaking to The Independent, 50 Cent revealed the series features a queer storyline because of his mother, who had a girlfriend around. 
The rapper has rapped about his mum being gay since his early music was released, but he repeatedly received backlash for anti-LGBTQ comments.
When others accused him of being a homophobe, 50 Cent said it "stings," adding that "[People] saw me being aggressive, they saw the stereotype."
50 Cent's History of Anti-LGBTQ Comments
No stranger to controversy, 50 Cent has been criticized for his bigoted catchphrases and anti-gay lyrics, which he blames on the '90s hyper-masculine rap culture.
In 2004, 50 Cent expressed his thoughts on people and their same-gendered preferences, drawing criticisms from gay-rights supporters in an interview with Playboy. He infamously said he did not like gay people around him because he was uncomfortable with their thoughts.
The rapper even suggested that men who do not sleep with women should "just kill" themselves in 2010. Earlier that year, the rapper had gotten in trouble for an "anti-gay violence" tweet.
In the tweet, which has since been deleted, he mentioned gay celebrity blogger Perez Hilton and said: "he called me douchebag [sic] so I had my homie shoot up a gay wedding. It wasn't his but still made me feel better."
In 2015, the rapper implied that the show Empire lost millions of viewers because it gave too much screen time to its gay characters. For those that have never watched Empire, one of the lead characters on the show, Jamal Lyon, played by Jussie Smollett, is an openly gay musician.
Despite the drop, the Fox show had four times higher viewership than the rapper's show Power. 
The rapper not only makes homophobic slurs but also roasts celebrities for their comments and opinions. When R&B singer Tank revealed on the show Lip Service that he believed that men experimenting with each other doesn't mean they are gay, 50 Cent had a say. 
He disagreed and threw shade at Tank on Instagram, claiming that Tank was involved in gay physical activities. 
Fans who were outraged by the comment asked if he had something against gay people. He replied, "no I'm just saying a straight man will never say [things] like that. Lol."
In July last year, the rapper asked if it was gay to think Halle Berry was "still beautiful" after she announced she would play a trans man in a film. Berry later pulled out of the project, but that did not stop 50 Cent from his usual antics.
A few months later, when Halloween arrived, gay rapper Lil Nas X recreated Nicki Minaj's iconic 'Superbass' look, and while fans applauded Lil Nas X for the bold move, 50 Cent was not impressed. 
The 'Candy Shop' rapper took to Twitter to express his yet again homophobic thoughts by reposting the three photos of the gay rapper in his fabulous Halloween costume. 
The rapper has been reprimanded by followers for homophobia and transphobia, but words seem to fall on deaf ears. In January this year, the Power creator resorted to riffing rumors that Young Buck had a relationship with a trans woman, which Buck denied.
Followers were quick to condemn the rapper for perpetuating negativity, but given his past, the rapper has no plans to stop soon.